The Hancock-Henderson Quill, Inc.

---
Meet Your Neighbor
by Susan Galbraith, The Quill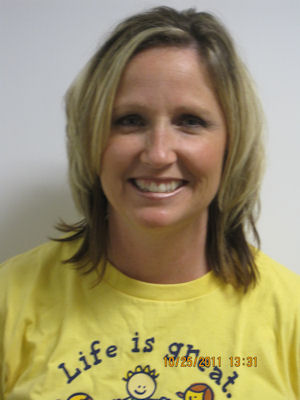 Meet Your Neighbor Barb Scott of rural Biggsville.
Barb has been employed by West Central School District as the district nurse for 6 years.
Previously she was employed for 6 months at Great River Medical Center in West Burlington, Iowa on the post-surgical floor and for 10 years at Burlington Family Practice.
Barb was born in Monmouth and raised in Oquawka.
Her parents are Pete Jern, deceased, and Sharon Jern who lives in Oquawka and is retired from Great River Medical Center.
She has one sister, Tricia (Vannie) Keever.
Rob is her husband of 20 years and owns Scott Equipment and Repair in Biggsville and also is employed by Case New Holland in Burlington, Iowa.
In 1990 she graduated from Union High School and furthered her education at Southeastern Community College in West Burlington, Iowa. She received her LPN license in 1994 and in 2005 received her Associates Degree of Nursing.
She and Rob have two children, Tyler (16), a junior at West Central High School and Grace (12), in junior high.
Tyler plays golf and guitar and Grace is active in basketball, volleyball and track.
Their family enjoys golfing together, playing cards during the winter and Barb loves day trip shopping with her girl friends.
Barb said, "We have pet a Schnauzer, Gradie, who answers to Tater or about anything!"
She has fun memories of a trip, their 10 family members enjoyed, when they spent a week at Disneyworld.
Barb said, "Next January Rob and I are planning an anniversary trip to some place with a beach so we can relax and golf."
When asked what she likes about being a school nurse her reply was, "The little ones as they always have such funny stories. I can come in and be in a bad mood and one kid can change my whole attitude. A band aid and a hug can fix anything with an elementary child."
---