The Hancock-Henderson Quill, Inc.

---
La Harpe's Time & Chime: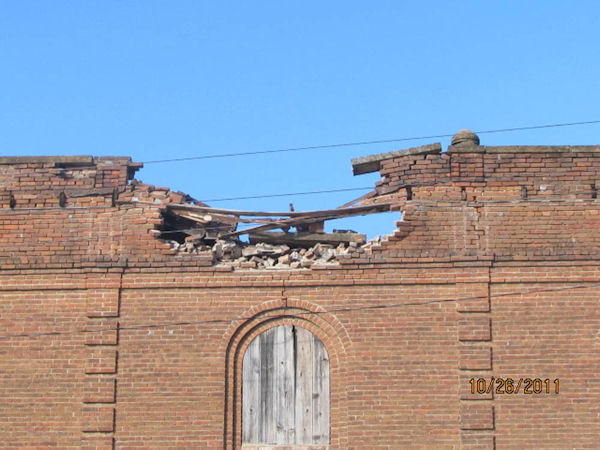 The Wall Came Tumbling Down
Heavy Traffic Is Shaking Old Buildings
On Thursday, October 27, part of the roof caved in on the Time and Chime building in downtown La Harpe on the corner of East Main and South 1st Street.
A great number of bricks tumbled down onto the sidewalk on the east side of the building along 1st Street during the morning business hours.
City workers have roped the area off for safety precautions. The building, which has been used for many purposes over its lifespan, presently is owned by Lucretia McPeak who had renovated the building several years ago for a jewelry and gift store, but had later closed her business.
---