The Hancock-Henderson Quill, Inc.

---
Stronghurst Swears In New Board Members Monday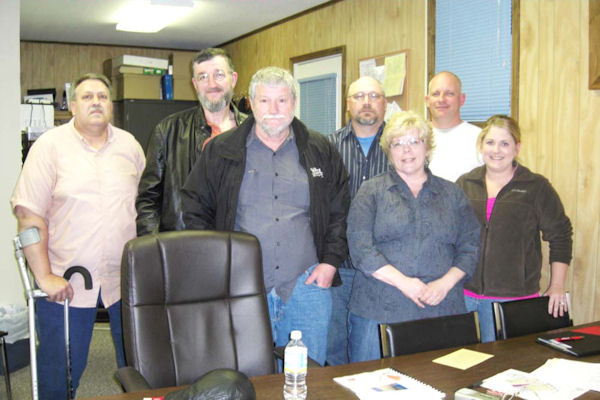 At the Village of Stronghurst regular board meeting on Monday, May 2, 2011, four new members were sworn in. Deb Hale, Tony Anderson, and Brendan Schaley begins a four year term and Amanda Kane will serve for two years.
Before the swearing in of new members, the previous board members met with Michael Bohnenkamp, Chris Cook, and David Vancil, with Mayor Eric Chockley making a quorum to finish up the old business.
Not present were Lawrence Neff, who lost the election and Leota Caldwell, and Angela Myers who did not run again. Chris Cook was the other board member who was voted out, but remained at Monday night's meeting.
---