The Hancock-Henderson Quill, Inc.

---
Meet Your Neighbor
by Christy Kienast-The Quill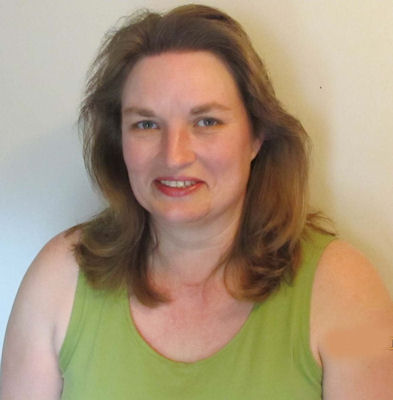 Meet your neighbor Dovetta Helmers of La Harpe.
Dovetta was born on December 31,1970 to Robert and Dorothea Cochran and raised in Argyle, IA with her four siblings. Her sister Bonnie Cass lives in Bonaparte, IA , brother John lives in Argyle, IA, sister Mary Eid lives in Ft. Madison, IA and brother Tom lives in Portland, Oregon. Dovetta is the baby and inherited her name by combining her mothers name, Dorothea, her grandmother Vera and her grandfathers name Everette together.
She is a 1989 graduate of Central Lee High School and went to SCC to be a CNA for 1 year then moved to La Harpe in 1996. On September 6, 1997 she married Derek Helmers, a 1983 La Harpe high graduate.
Dovetta has a son Rick Blumer, who is in the Army on his way home from Kuwait. He is a 2009 graduate of Illini West High School. Dovetta has a step daughter Breanne who lives in Macomb and goes to WIU. She is a graduate of Fort Madison high school in 2009.
Together Derek and Dovetta have one son, John who is the sixth grade at La Harpe Junior High. She has worked at R&D Foods for the last 6 years. She works in the bakery, runs the register or wherever needed. She formerly work at Advanced Home Healthcare in Burlington, IA, for 7 years.
Recently she started selling Tupperware after she was a hostess for Brenda Burt.
Brenda had entered Dovettas name in a nationwide drawing and a Tupperware corporate executive called saying that Dovetta had won $500 worth of free Tupperware. That was when she started selling.
Dovetta's in-laws Sharon and Tate Lindahl and Richard "Dick" and Karen Helmers all live in Macomb. Sharon works for Alan Thompson Insurance and Tate is a retired WIU professor. Dick retired from the Credit Union in Macomb and Karen is a retired public relation personnel for WIU.
Derek's brother Doug lives in Missouri and his sister Debbie lives in Oklahoma. Dovetta and Derek have 8 nieces, 4 nephews and 2 great nieces. His Grandpa Wendell worked at Fred Gibb Chevrolet and Grandma Mary Alice Helmers worked at La Harpe Telephone Co. for many years.
Dovetta enjoys being on the La Harpe Fire Department and drives for the EMS Service and is an Election Judge. She enjoys bowling, spending time with family, likes camping and mushroom hunting and enjoys living in La Harpe.
She and Derek have 2 cats Coco and Smoky and two dogs Buddy and Pepper.
---