The Hancock-Henderson Quill, Inc.

---
Premier Graphics Owner Suffers Stroke
by Christy Kienast - The Quill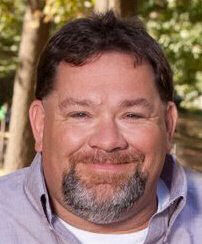 On Friday, March 4th a local business owner Murray Mershon suffered a stroke. He and his family are dear friends to many in La Harpe.
As a result of the stroke, Murray has a hemorrage on his brain stem as well as some swelling on his brain. He also has pneumonia, and his kidneys are not functioning correctly.
They are working on the latter elements as this news account is being written. The hemorrhage is inoperable, and he needs a lot of prayers to get better.
Murray is owner of Premier Graphics along with his wife Monica where they design decals and banners, and apply them for businesses and individuals. They put them on city police cars, fire trucks, business windows, schools. They do banners for parades and club events and keep very busy in the community.
He also owns Mershon trucking with his brother Mike and he also works for Wal-Mart as a truck driver. The couple together have three children, Nicholas-9, Caleb-7 and Allison-2. The boys are in scouting. The family are always are willing to help with community events such as the haunted house and Easter egg hunts or donations.
Please keep Murray and his family in your thoughts and in your prayers during the days and months ahead as the family will be faced with many decisions and challenges.
---