The Hancock-Henderson Quill, Inc.

---
Take The Quill Along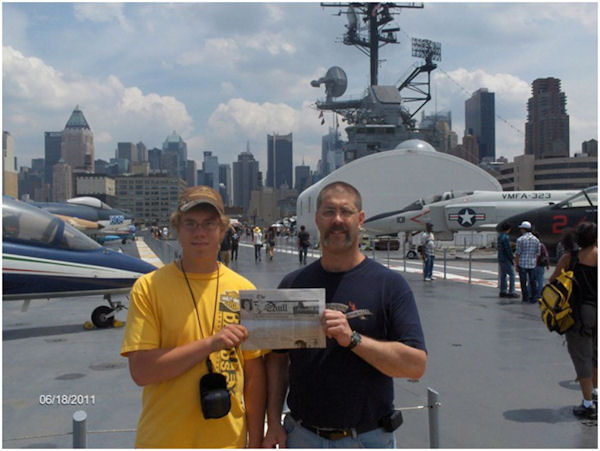 In June, the Crim's traveled to Madison, New Jersey to be present for their niece's graduation Jadrien Burbano who graduated from Madison High School on June 17th.
Brandon, Jared and Monica flew to Madison to join their daughter Victoria, and Joyce and Larry Crim for the event.
Christy Crim Funk and her husband, Christian live in Madison, and have for the past four years.
During their stay in New Jersey, Brandon, Jared and Christian visited the Intrepid -Sea, Air and Space Museum.
The USS Intrepid aircraft carrier was built in 1943 and after it's decommission, eventually made its way back to New York Harbor where it now sits as a museum site.
---