The Hancock-Henderson Quill, Inc.

---
Take The Quill Along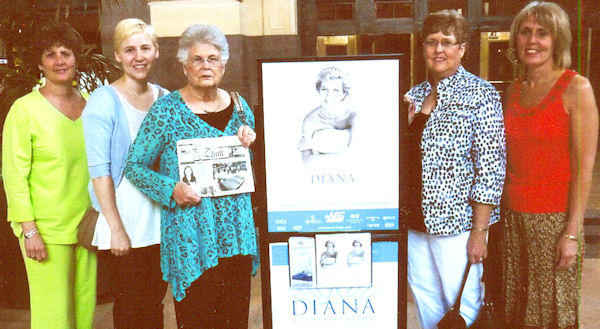 Terecia Torrance of Macomb (formerly of rural Raritan) took The Quill along as she celebrated her birthday the weekend of June 10th with her daughters, Jo Ellen Kirby and Janise Casteel of Roseville, and Lori Plath of Burlington, IA (formerly of Stronghurst) with a weekend trip to Kansas City, MO. They attended the Princess Diana Exhibit at Union Station which displayed over 150 items including Diana's wedding dress and accessories. They also visited with grandson, Steve Casteel and his wife Maria, along with cousin Gail (Cleland) Nace and her family.
Pictured are Janise Casteel, Maria Casteel, Terecia Torrance, Jo Ellen Kirby, and Lori Plath.
When you go on a trip, take "The Quill" along and have your picture taken with it, then send it to us. Let's see where all "The Quill" can travel.
---