The Hancock-Henderson Quill, Inc.

---
Meet Your Neighbor
by Ryan Kienast, The Quill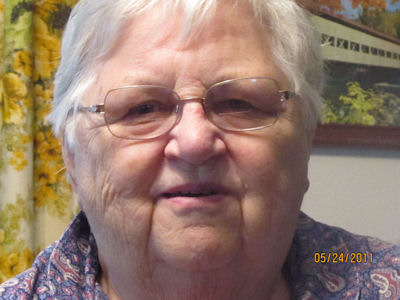 Meet your neighbor Mildred Bavery of La Harpe.
Mildred was born at Basco, to Floyd and Charlotte Bolton Bavery. Her father was a farmer and her mother was a teacher for many years at Basco and in the Carthage area.
Mildred went to school in Basco through the eighth grade and then went to Warsaw High School where she graduated from in 1953.
She attended Western Illinois University where she received her Bachelors in 1957 and her Masters in 1959 in Education.
Mildred has one sister Ruby, who is a retired registered nurse and two brothers, Edgar who is deceased, taught at St. Cloud University in Minnesota and William, who is a retired coach and educator, who lives in Stronghurst. She has two nieces and two nephews, two great nieces, and 4 great nephews.
Mildred retired from teaching in 1993 after 36 years. She started teaching in Rossville, near LaCrosse, then on to Terre Haute Junior High and then to La Harpe Junior High.
Mildred is a member of the La Harpe Union Church, the Hancock County Retired Teachers, Western Illinois Threshers and the Burlington Tatters.
She received the Hancock Teacher of the Year Award in 2009.
Her hobbies include collecting salt and pepper shakers, quilting, reading, tatting, and traveling.
She and her sister, Ruby, have visited all 50 states. Their most memorable vacation was when they were traveling to Alaska in 1995 and they finally crossed in to the state.
They have also visited a lot of World Fairs.
Mildred also loves to sew and is a diehard Chicago Cubs fan.
---