The Hancock-Henderson Quill, Inc.

---
Meet Your Neighbor
by Christy Kienast-The Quill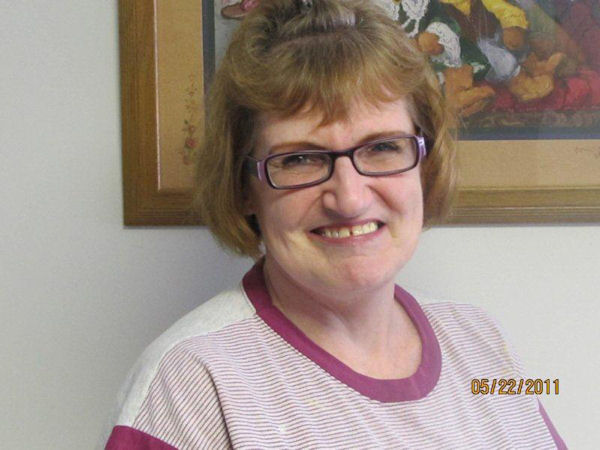 Meet your neighbor Linda Harrington or "Linda Lou" of La Harpe.
Linda Harrington was born in Carthage to Waldo and Ida Frances Harrington. Waldo and Ida were from the Fountain Green/Webster area. Her mother passed away in 1989 and her father in 2003.
She has 1 brother and 1 sister. Her older brother, by three years, Gary lives in Las Cruces, New Mexico with his wife, Carolyn, and they have two sons. They just became grandparents.
Linda's sister Sandy lives in Hamilton, with her husband Russell. Russell and Sandy have two children and two grandchildren.
Linda was raised in Carthage and graduated from Carthage High School in 1964 and went on to the Gem City Business School in Quincy in 1965.
Linda has one son, Philip Kent Dunham or Pk, as he is known, who lives in Murrayville . PK is married to Theresa and they have two daughters, Ashley and Stephanie. Philip is unable to work due to health conditions.
Linda has lived in La Harpe for 22 years and has worked at the school for 20 of those years.
She works as a custodian for the La Harpe School District. She loves living in La Harpe, even though she was raised in Carthage she feels much more at home in La Harpe. "
The people are so nice and it is a wonderful community. " she says.
Linda loves working around the kids at the school.
Her hobbies include bowling, decorating her yard for people. She is proud to keep her yard and home looking nice for the community.
---