The Hancock-Henderson Quill, Inc.

---
Take "The Quill" Along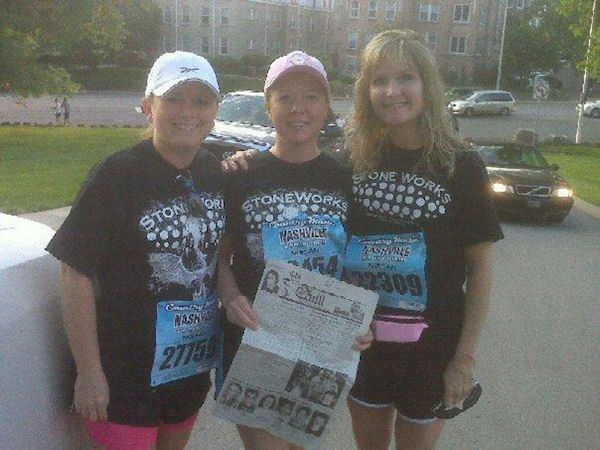 Attending the Nashville, Tennessee Half/Full Rock & Roll Marathon on April 20, 2011, Monica Mueller Crim, Kristin Stone Swayze and friend Deana Prisk Johnson took the Quill along. They completed the 13.1 mile half marathon and had a wonderful time in Nashville.
When you go on a trip, take "The Quill" along and have your picture taken with it, then send it to us. Let's see where all "The Quill" can travel.
---