The Hancock-Henderson Quill, Inc.

---
New Dollar General's Grand Opening Well Received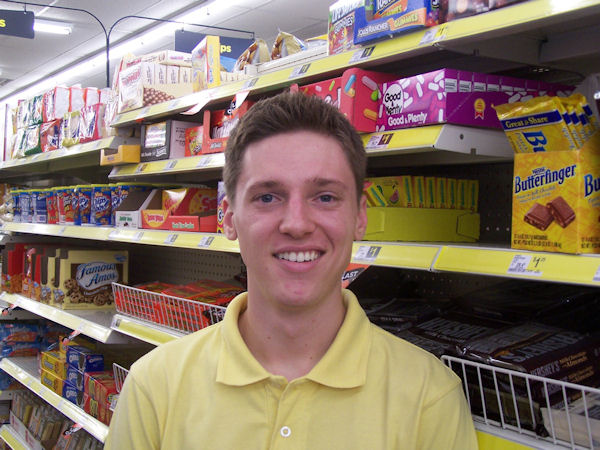 On Saturday, May 21st, the Dollar General store in La Harpe held their Grand Opening and Ribbon Cutting ceremony, to celebrate the opening of their new and improved building.
"We have seen increased business since we opened the new store", Manager Lathan Comstock said.
Comstock has been Manager of the La Harpe Dollar General store since February of 2011. Previous to being appointed Manager he served as the Acting Manager for the store, beginning in December of 2010.
Assistant Manager, Ashley Ferguson, says "the store is all around better, with more space for customers to look around".
The new building is a lot more spacious, fully equipped with bathrooms and water fountains to accommodate customers. They are able to offer a wider variety of merchandise in all departments as well at low prices. They now carry apparel, provide a larger selection of frozen food items, and there is a cooler full of $1 items to choose from.
During the Grand Opening, they gave away gift bags, plus the first 50 customers each received a $10 gift card. They also served cupcakes, punch, and fountain pop for customers to enjoy. The Pepsi Cola Company donated the fountain pop machine for their use.
Comstock said, they will be doing some hiring of additional staff in the near future.
---