The Hancock-Henderson Quill, Inc.

---
Meet Your Neighbor
by Christie & Ryan Kienast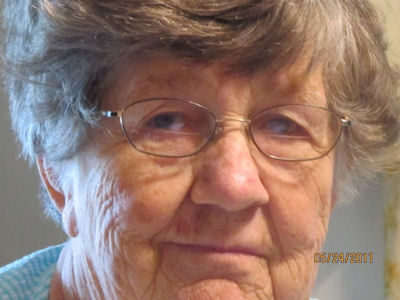 Meet Your Neighbor Ruby Bavery, who resides in La Harpe.
Ruby was born to Floyd and Charlotte Bolton Bavery in Basco, IL, the oldest of four children.
"Dad was a farmer and Mom was a schoolteacher in the Basco and Carthage area for many years," she said.
Her father Floyd was born and raised in their home in Basco and all of the children were born and raised in the same home.
She has one sister Mildred, who is a retired schoolteacher, and two brothers, Edgar, deceased, who taught education at the St. Cloud University in Minnesota, and William who is a retired coach and educator in Stronghurst.
She also has 2 nieces and nephews and 2 great nieces and four great nephews.
Ruby attended school in Basco for 11 years and graduated from Warsaw High School in 1949.
She took nurses training at St. Francis Hospital in Macomb and graduated in 1952. She did her post graduate work at Cook County Hospital in the operating room in Chicago.
Ruby returned to Macomb in 1957 to St. Francis Hospital. She began work in August of 1957 for Dr. O. A. Dively until April of 1991. Ruby then worked for Elms Nursing home until June of 1994.
Ruby lived in Macomb until 1980 when she moved to La Harpe with her sister Mildred.
Ruby loves sports, keeping scorebook for junior high and high school basketball games.
She likes to read, travel and quilt. When her health was better, she loved to garden.
She does a lot of volunteer work for the Illinois Threshers and is a member of the La Harpe Union Church.
Ruby says she has one thing she loves to collect, "Dust", she laughs. Together Ruby and Mildred have traveled all 50 states.
---