The Hancock-Henderson Quill, Inc.

---
Allaman Named 2100 Illinoisan Of The Day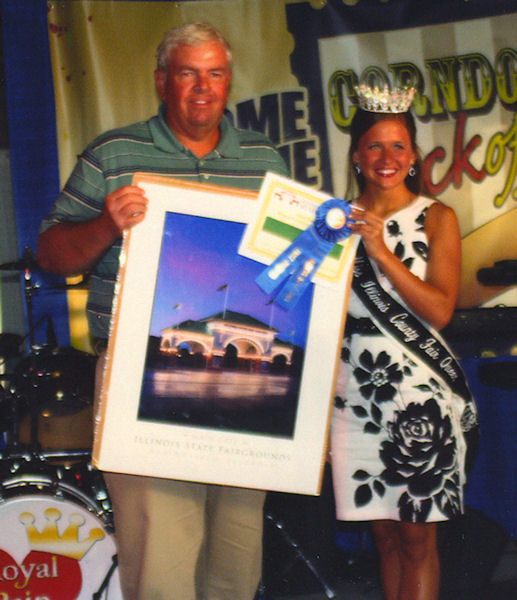 William M. Allaman, of Oquawka, has been named a 2011 Illinoisan of the Day by the Illinois State Fair Museum Foundation. He will be honored on Thursday, August 18, at this year's fair in Springfield.
Allaman was nominated in part for serving area youth by sitting on the local school board and for his role in preserving the history of Henderson County.
That work includes overseeing buildings in Oquawka and Raritan as well as restoration of the county's flood-damaged covered bridge. He is a fifth-generation resident of Henderson County.
In the several nominations, it was said of Allaman:
"I have had opportunity to observe Mr. Allaman in his capacity as a husband, a father, a deacon at his church, as a farmer, as a boss to teenagers as they detassle corn, a school board member, a member of the historical society, a community member, a neighbor and as a friend and I can tell you that I can't think of too many individuals that would measure up to Bill Allaman, a true Illinoisan."
Another said:
"I have not met a mor honorable man who gives so much of his ime to the people of his surrounding community. Honoring Bill as the Illinoisan of the Day would be most deserving for him!"
Yet another nominee said:
"If you were able to meet Bill, I feel you would agree that he is an Illinoisan who has served his community well since a young age."
Each spring the museum foundation seeks nominations of Prairie State residents who volunteer in their communities, work to brighten lives of their neighbors and represent the best of Illinois citizenship. Area residents joined in nominating Allaman.
His name was announced July 16 at the foundation's annual fund-raiser, the Corndog Kick-off, held on the fairgrounds in Springfield with Allaman in attendance.
As part of this year's ceremony during the Illinois State Fair, Allaman will be a guest on his special day.
He will be driven through the fairgrounds in a convertible with an antique tractor escort to the Farm Bureau stage under the Commodities Pavilion.
Then Allaman will be introduced and honored with gifts including a proclamation from Governor Pat Quinn.
Other winners this year are Annette LaMore of Manteno, Jim Winch of Pleasant Plains, Tom Hennigh of Effingham, Harold Steele of Dover, Robert "Bob" Vose, Sr., of Springfield, George Obernagel III of Waterloo, Brenda Besse of Erie, Geraldine McGuire of Winchester and for the first time a joint award to spouses Jerry and Diane Rodhouse of Pleasant Hill.
The nonprofit State Fair Museum Foundation works to preserve fair artifacts and memories. Its collection will be free and open to the public during the fair, August 12 - 21, under the north end of the Grandstand.
It's a good day for those who know Bill Allaman to come to your Illinois Fair.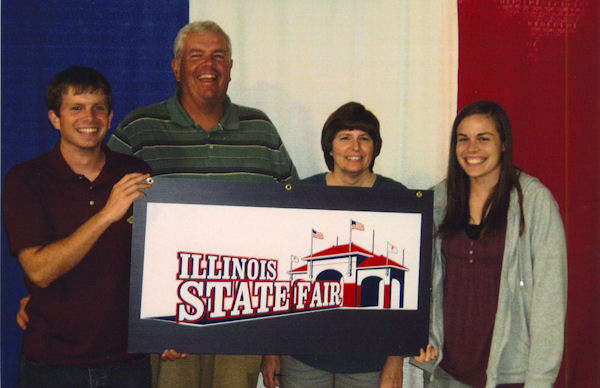 Bill Allaman with his family, Son Justin, wife Mary and daughter Rachael
---