The Hancock-Henderson Quill, Inc.

---
Take "The Quill" Along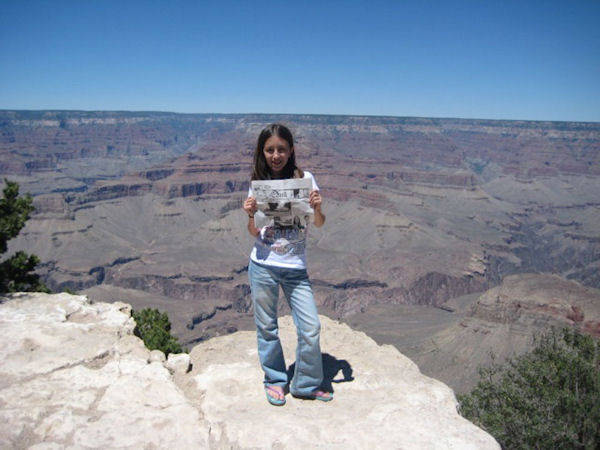 Trinity Burton, daughter of Amanda Lewis (Shane Lewis) took "The Quill" along with her when she visited the Grand Canyon last month. She met up with her Great Aunt and spent the week of June 19-24 there. They went on a sunset and sunrise tour, smooth water rafting, and mule riding.
When you go on a trip, take "The Quill" along and have your picture taken with it, then send it to us. Let's see where all "The Quill" can travel.
---