The Hancock-Henderson Quill, Inc.

---
Meet Your Neighbor
by Christy Kienast-The Quill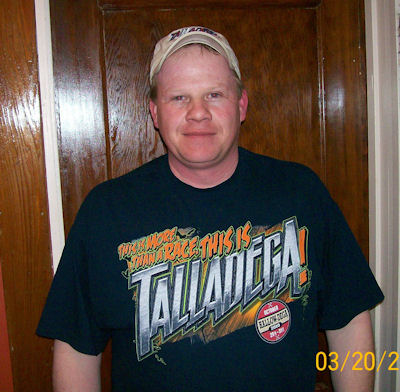 Meet your neighbor, Michael Shane Lionberger of La Harpe.
Mike was born on October 22, 1970 in Carthage, the son of Robert and Nancy Lionberger of La Harpe.
He has one sister Michelle (Brett) Cox and nephew, Nathan (Katie) Lionberger and nieces, Ashley and Clarissa. He also has one brother, Mark (Jill) LIonberger and niece, Ava and one on the way.
Mike lived in Carthage and Burnside before moving to La Harpe. He has also lived in Colchester and
Kirksville, MO from 1998-1998.
He graduated from La Harpe High School in 1989 and went to Western Illinois University for Food
Service Lodging Management.
Mike married Tina Topping on June 26th 1993 at the La Harpe Christian Church.
Together they have three children. Devin (16) will be a junior at Illini West this fall, Baileigh (9) will be in 5th grade at La Harpe Elementary and Lily (5) will be in kindergarten this fall.
Mike worked for Golden Corral from 1991-1998 and then for CCS computers from 1998-2001. He has
worked for Frontier Communications for the last 10 years.
He was in the National Guard for 14 years. He went to Honduras in 1992, Utah in 1999-2000 and the
Ukraine in 2001.
Mike is an avid Nascar fan-loves to go to Talladega Superspeedway, Dale Earnhardt Jr. is his favorite
driver. He likes to go camping, car shows and the Rib Shack in Galesburg.
His favorite past times include aggravating Tina and spraying Round-Up on the yard.
---