The Hancock-Henderson Quill, Inc.

---
Mrs. Larry (Joyce) Crim Retires
For the first time in 32 years, new kindergartners will not be met at the door by Mrs. Joyce Crim's smiling face as the new school year begins.
Students will, however, see a new smiling face, as Mrs. Melissa Johnson will be the new kindergarten teacher at La Harpe Elementary School.
Mrs. Crim retired this year after a long and successful teaching career having served 32 years in the La Harpe district.
Her husband was a former Union School Supt. and they lived together on Lake Stevenson, Gulfport until their home was destroyed by the big flood of 2008. They moved back to La Harpe where they remained.
A special retirement dinner was held in Ms. Crim's honor at the end of May with several friends, family, administrators, and teachers in attendance where Mr. Jo Campbell presented her with a beautiful red apple service award.
Guests were given time to recall stories involving Mrs. Crim throughout the years. The guests in attendance shared many laughs as kindergarten highlights were shared.
Mrs. Crim, who is seldom at a loss for words, was speechless after she was presented with a hand crafted alphabet scrapbook that had been personalized with teacher and staff sentiments.
La Harpe staff sent with her their best wishes as Mrs. Crim begins her retirement in La Harpe with her husband, Larry.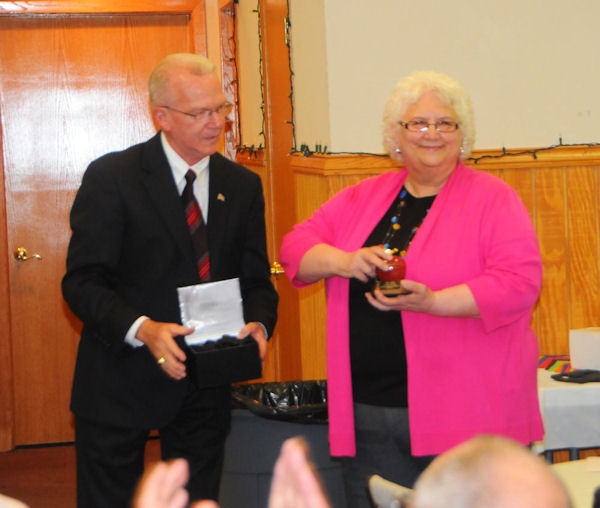 Dr. Campbell presents Mrs. Joyce Crim of La Harpe with an award for her 32 years of service to the La Harpe School District during a Retirement dinner recently.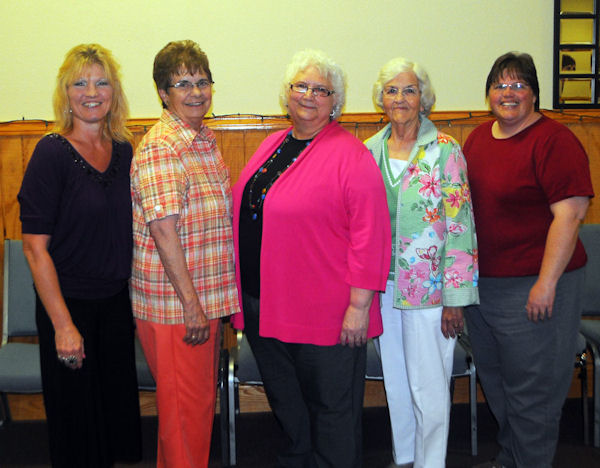 Mrs. Crim stands with past and present classroom helpers-Jodelle Eddington, Carolyn Moore, Pat Yetter, Denise Kost
---