The Hancock-Henderson Quill, Inc.

---
Trip Of A Lifetime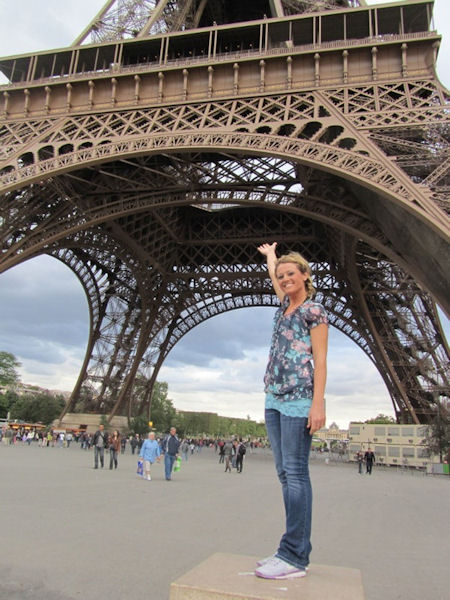 This past May, Kourtni Reed, daughter of Steve and Debbie Reed of La Harpe got the chance to take the trip of a lifetime.
Kourtni took the trip as credit for her psychology class at Monmouth College.
Throughout the semester, the class met and talked about culture.
To gain the credits they had to conduct an observational study where they observed culture in the United States and Europe.
There were about 40 people that went along on the trip, as an Art class traveled with them.
The group began their trip by meeting at the O'Hare airport in Chicago on Tuesday, May 17th , 2011.
They were on an AirFrance Flight that flew them over the Atlantic Ocean to their destination, Paris. Once in Paris, they had a 6 hour lay-over before boarding their next flight to Rome, which is where they started their tour.
The whole trip was eleven days long, and they had a tour guide that accompanied them the whole time.
The first day they found their hotel and then went to a group supper tour in Bella Roma, the Eternal City.
The next day, they took a guided sightseeing of Rome, passing the Louvre Museum, which has the world's greatest art collections. This is where the glass pyramid and the Mona Lisa are.
On their last in Paris, the had a guided tour of Musee d'Orsay and then had free time to explore the city on their own.
While there, Kourtni says she ate a lot of spaghetti and pizza. She tried Gelato, which is like ice cream but with not so much flavor.
Their flight back to the states ended up having several delays which pushed their arrival time in Chicago back by 5 hours. Arriving home on May 27th.
---