The Hancock-Henderson Quill, Inc.

---
Meet Your Neighbor
by Susan Galbraith, Quill Reporter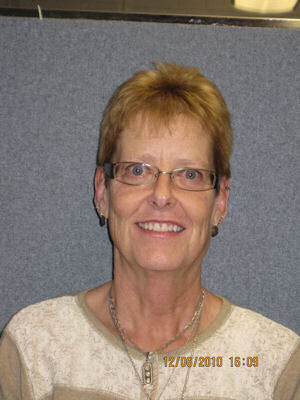 Anita McKelvey of Monmouth.
Anita is a Health Educator at Henderson County Health Department in Gladstone.
She was a 1st grade teacher for 33 years of which thirty of them were spent in the Yorkwood School District.
Anita was born in Monmouth and raised in the Rozetta area.
In 1972 she graduated from Union High School and went on to further her career by receiving degrees in education at William Penn College in Oskaloosa, Iowa, and a MA from Western Illinois University in Macomb.
She and husband, Michael, have been married for 20 years.
They have a daughter, Amy, who is a nurse at Blair House in Burlington, Iowa, and a son, Ryan (Anna) who lives in Macomb. Ryan is in the process of finishing his training for Family Video and will then be transferred to another location.
They attend the First Christian Church in Monmouth.
Her parents are John and Mary Lou Allaman, both retired. A sister, Mary (Randy) Reed lives in Rozetta. Mary is the administrator at Henderson County Health Department and Randy helps on the farm.
Anita enjoys working in the yard, flower gardening, reading, and spending time with family and friends.
She and Michael's favorite place to vacation is Playa del Carmen in Mexico. She said,
"We started going there in 2002 and go there every chance we get.
"The folks there know us by name and always welcome us with open arms."
When asked what she liked most about her job she replied, she said,
"It is challenging and I feel comfortable here. I do things such as grant writing that I never did before. I did the I Plan which is a 5 year improvement plan for the health department. I am also in charge of the smoking cessation program."
In January Anita will be starting a 9 week obesity preventive program at West Central Elementary School for kindergarten through third grade.
---