The Hancock-Henderson Quill, Inc.

---
Meet Your Neighbor
by Nadine Mowen-The Quill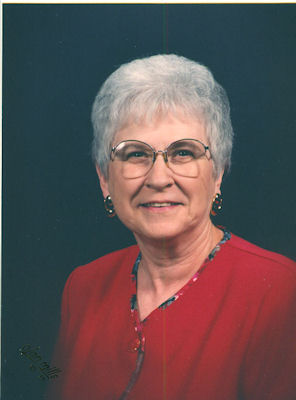 Meet Your Neighbor Arleen Gard of La Harpe.
Arleen had been employed at NTN Bowers for 20 years before retiring in 1994.
She was born in La Harpe the daughter of Lena and Charlie Lovell.
Two brothers, Jess and Cheryl are deceased and another brother, Ardis, lives in La Harpe.
In 1950 Arleen graduated from La Harpe High School and attended Brown's Business School in Peoria.
She was married to Ralph Mowen for 41 years and for the last 14 years has been married to Gene Gard.
She has 5 children, Dale (Debbie) of Burlington, Iowa, Don of Canton, Duane (Kaye) of Colchester, Luan (Jimmy) Akers of Carthage, and Dallas of Macomb; 3 step-children, Stephanie of Niota, Amanda (Marcus) of Burlington, Iowa, and Jeremy of La Harpe; 14 grandchildren; 8 step-grandchildren; 14 great-grandchildren and 2 step-great-grandchildren.
Arleen is a member of the La Harpe Christian Church.
She is president of American Legion Auxiliary and volunteers at the Roseville Nursing Home.
Her enjoyment is her children and grandchildren.
---