The Hancock-Henderson Quill, Inc.

---
Meet Three Important Ladies of My Family
by: Susan Galbraith, The Quill
Each year for the Quill's Christmas edition I do a column on part of my family. Since I have already written about my husband, sons, and grandchildren, this year I am writing about my son's wives and, of course, my three wonderful daughters-in-law.
MICHELE GALBRAITH
My first daughter-in-law is Michele, our oldest son, Greg's wife. She lives in Wildwood, Missouri, a suburb of St. Louis, with her husband of 20 years, who is employed at Maritz Corporation in Fenton and their two children, Jacob (17), a senior and Lauren (14), a freshman, are both students at Eureka High School in Eureka.
Michele was born and raised in Flora, Illinois.
In 1985 she graduated from Flora High School and continued her education at Eastern Illinois University, in Charleston, earning a bachelor's degree in chemistry with teacher certification.
When she was first married she taught at Louisville, IL and presently is a math assistant at Marquette High School in Chesterfield, Missouri.
Her parents live in Flora where her dad, Arnie, owns a bowling alley and manages a General Store. Her mom, Donna, helps Arnie with the businesses.
She has one brother, Edward, who also lives in Flora with his daughter Mallory.
Michele and her family are members of the First Evangelical Free Church.
She said, "My hobbies are whatever the kids are involved in. Greg and I help with marching band and show choir. When I have free time I like to read, have dinner with friends and have "girl time' with Lauren."
Memorable vacations are those spent in Disney World, Williamsburg, and Washington D.C.
When asked what she enjoys most about teaching she replied, "I love helping the student who thinks they can't get it. It is wonderful to see the light bulb go on and see how proud they are of themselves when they realized they just did it! I also love when I can help convince a student that an education is important and they need to try harder and stay in school."
PAULA GALBRAITH
My second daughter-in-law is Paula, our middle son, Todd's wife.
Paula lives in Manteno, with her hubby of 18 years who is employed at UPS as an engineer and their two children, Joshua (15) and Jenna (12).
Paula's full time job is homemaker/ home school teacher to their two children. During her college years and before Josh and Jenna were born, she was employed at Von Maur in Bloomington and did social work for Youth Services.
She was born and raised in Danville, IL, the oldest of three girls.
In 1987 she graduated from Westville High School and continued her education at Illinois State University in Normal graduating in 1991 with majors in psychology and sociology.
Her parents are George Chiaramello who is retired and lives in Westville, and Ruth Chiaramello who lives in Danville and is employed by Pepsi Company.
Her next sister is Cindy (Joey) Dalbey, who lives in Hebron, Kentucky with their three children, Micah, Wyatt and Lydia. Cindy is a homemaker and Joey is a State Farm agent. Her younger sister, Angie, is married to John Hamer and they live in Westville with their daughter Danika. Angie is employed at Conney Safety and John is employed for the railroad.
Their family attends Calvary Bible Church where Paula teaches third grade Sunday school and Awana. She is also a member of Bible Study Fellowship.
Her hobbies are scrapbooking.
A memorable and exciting vacation was their family cruise to the Caribbean in 2010.
When I asked Paula what she enjoys most about teaching she replied, "What I enjoy most about home-schooling my children is giving my children a passion to learn, to love Christ and to serve others. I also enjoy the closeness that we have as a family because of the time we share together."
MELISSA GALBRAITH
My third daughter-in-law is Melissa, our youngest son, Scot's, wife.
She lives in Bagley, Wisconsin with her hubby of 18 years, where Scot is employed by Canadian Pacific Railroad as a conductor.
Melissa says "I'm a "domestic engineer" and also a home school teacher to our 4 children, Steven (17), Caleb (15), Jessica (13), and Abigail (10)."
She was born in Connecticut and raised in Cheshire, Connecticut.
In 1991 she graduated from Cheshire High School, continuing her career in the US Coast Guard where she met her hubby.
She also is a certified member of the International Association of Biblical Counselors.
Her mother, Katy, and husband, Don, live in Sheboygan, Wisconsin and her father, Tom, lives in Connecticut.
When asked what her hobbies were she said, "Probably my favorite thing to do is just get out in the fresh air and run. I love running. I also enjoy martial arts and wish I had more time for reading."
A memorable vacation was when she and Scot took a motorcycle trip down to the Blue Ridge Mountains in the summer of 2010. She said, "It was gorgeous."
When asked what was the hardest thing about moving recently she replied, "The discovery that I had let several of my friendships disintegrate over being busy with my family. When it came time to move I realized that and it was hard. Lesson learned-keep those few friends, it is worth it all!"
"Thank you' my three daughters-in-law for being loving wives and Godly mothers to my eight grandchildren. I love and appreciate each of you. I am triple blessed!
Love, Your mother-in-love!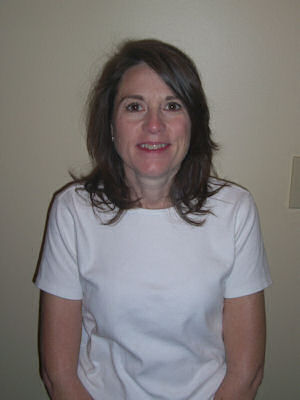 MICHELE GALBRAITH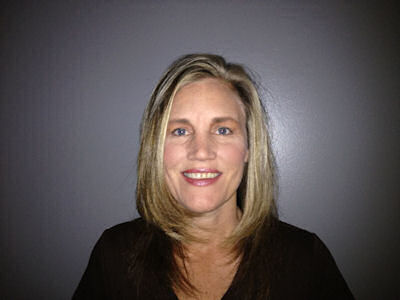 PAULA GALBRAITH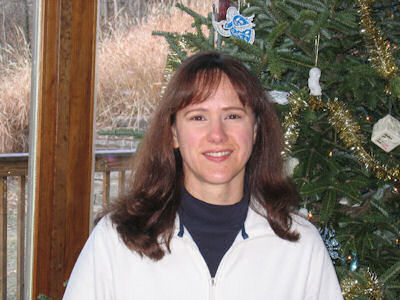 MELISSA GALBRAITH
---