The Hancock-Henderson Quill, Inc.

---
Meet Your Neighbor
by Susan Galbraith, The Quill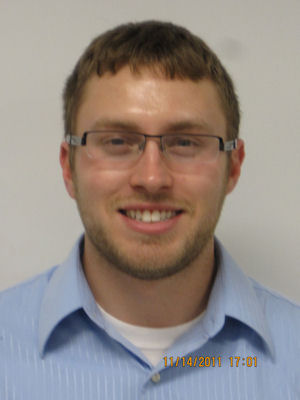 Meet Your Neighbor Zach Freiley, a new staff member at West Central Elementary School who teaches 3rd grade.
Zach recently moved to Stronghurst when he accepted his new position.
His previous employment was a sub in Southern Illinois at Carterville School District and before graduation he worked at Kids Korner, a chapter school program.
He was born and raised in Canton.
In 2006 Zach graduated from Canton High School and continued his education at Spoon River College in Canton until the spring of 2007 and then entered Southern Illinois University at Carbondale graduating in December of 2010. His major was elementary education with an emphasis in science.
He and his bride, Abbey, have only been married since August of this year. She is a medical office assistant at Southern Illinois Hospital in Carbondale.
His parents are Kim and Mark Freiley, both of Canton.
Kim is an 8th grade teacher at Ingersoll and Mark is employed at Keystone Steel & Wire.
Zach has one sister, Ashley (20), who is a student at Western Illinois University in Macomb majoring in fashion design.
His hobby is running, and he did rock climbing when he was in southern Illinois. He ran in the Steamboat Classic in Peoria several times and has participated in various smaller races.
While in high school he played football and ran track.
He remembers a trip he took with a friend and his dad when they traveled cross-country to Seattle, Washington for a wedding and stopping at several cool places!
He and Abbey are planning a honeymoon trip to Disneyworld in Orlando, Florida in the future.
When asked what he liked about teaching 3rd grade he responded, "Working with the kids. I love teaching and I can talk forever; I love to talk. I moved here not knowing about the area, but since I have been here I've learned to love the school district. I've been around others but this is the best!"
---