The Hancock-Henderson Quill, Inc.

---
Mesechers Named To First Teams All-Hawk Eye Land
Kyle and Kori Mesecher, children of Rod and Connie Mesecher of Stronghurst, and grandchildren of Ross and Delores Mesecher, Stronghurst, and Dean and Nancy Ricketts of Oquawka, have been named to the First Team All-Hawk Eye Baseball and Softball Teams.
Kyle and Kori attend Notre Dame Catholic School in Burlington, Iowa.
Kyle who graduated a Senior this Spring at Notre Dame, was "one of the most dominating pitchers this season for the Nikes'," the Hawk Eye report said, and finished his high school baseball career 6-0 with a 0.92 ERA and 87 strikeouts in just 38 innings.
He was named to the Class 1A all district team, and hit .419 with nine doubles and 32 RBIs.
Kyle will be pitching at nearby Carl Sandburg College in Galesburg in the upcoming school season after being a mainstay in the Nikes' rotation for three years.
Kyle previously had attended West Central High School.
Kyle's younger sister Kori Mesecher also attended school at
Notre Dame Catholic School in Burlington, IA.
She played softball on the West Burlington-Notre Dame Coop team as a utility player as an 8th grader.
Kori's play also won her the attention of the Hawk Eye judges as they reported: "Mesecher was another of the sensational group of Lady Falcons who helped them reach the state tournament for the first time ever."
Kori led Class 2A in triples with 10 and also had eight doubles and two home runs, including an inside the park home run at the state tournament!
She hit .426 for the season and had seven stolen bases. She scored 40 runs and drove in 24 in the No. 2 spot in the lineup.
Kori was first team all-conference pick and was named to the Iowa Softball Class 2A All-Tournament Team at state.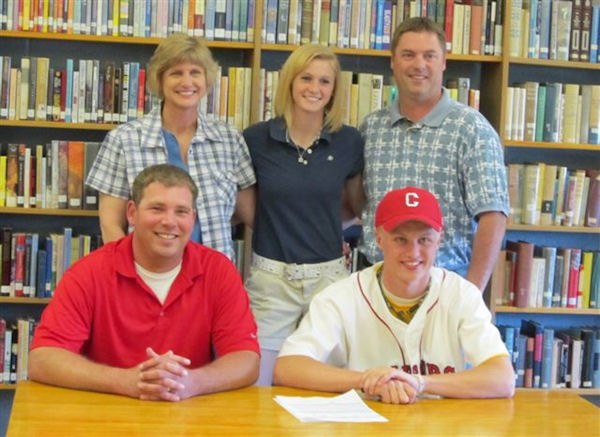 Kyle, with his family Rod and Connie Mesecher and sister Kori, signs a letter of intent with his Carl Sandburg baseball Coach T.J. Lindburg, seated left.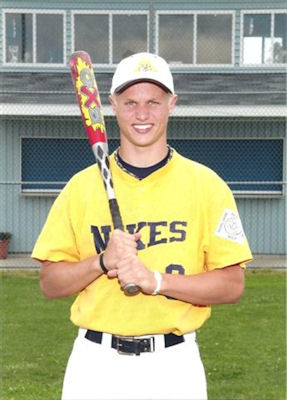 KYLE Mesecher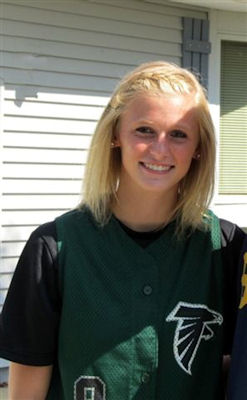 Kori Mesecher
---