The Hancock-Henderson Quill, Inc.

---
Meet Your Neighbor
by Misty Huston, The Quill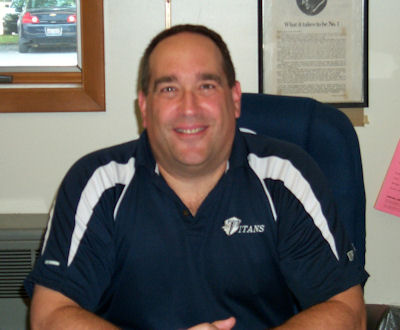 ROSEVILLE JR. HIGH
PRINCIPAL, DON FARR
Meet Your Neighbor Don Farr who resides in Roseville, where he was born and raised.
He graduated from Roseville High School, he earned his Undergraduate Degree from Monmouth College, and his Masters in Education Administration at Western Illinois University in Macomb.
He is currently employed as the Principal of the Monmouth-Roseville Jr. High in Roseville.
He began his teaching career at Avon High School, working there for six years teaching Social Studies, as well as coaching football and track.
After he earned his Masters Degree he taught Social Studies and Economics for one year at Monmouth High School.
He then served as the Principal at Harding Elementary School in Monmouth for three years.
He is now beginning his twelfth year as a Junior High Principal, starting at Central Junior High School in Monmouth, which is now the consolidated Monmouth-Roseville Junior High in Roseville.
Don and his wife, Linda, have been happily married for 32 years.
She is employed in the Human Resources Department at Western Illinois University in Macomb.
They have two daughters, Sarah (Aaron) Edwards of Galesburg and Andrea (Mike) Cokel of Monmouth.
They also have two grandchildren, Jacob Edwards who is two years old and Shaye Cokel who is one year old.
His parents are Jane and Gordon Young of Roseville and the late Don Farr.
He has two brothers, Dr. Curt Farr of Macomb and Chuck Farr of Roseville.
He is a member of the Roseville Christian Church, Masonic Lodge #519 in Roseville and the Illinois Principals Association.
In his spare time Don enjoys spending time with his family and grandchildren, traveling and golfing.
He always looks forward to their special family tradition of going to Walt Disney World every two years, as well as just taking small trips to local spots like area zoos and the Amana Colonies together.
Today (Aug. 24), teachers, staff, and students will help him celebrate his birthday! Happy 50th Mr. Farr!
---