The Hancock-Henderson Quill, Inc.

---
Take "The Quill" Along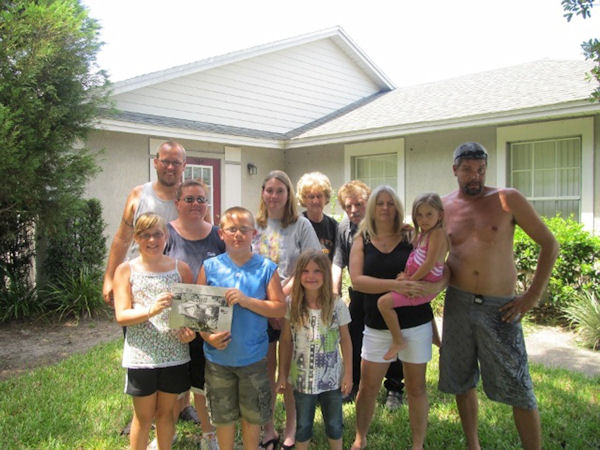 On July 22, Ryan, Christy, Haylee and Hunter Kienast of La Harpe took The Quill along as they ventured out on a 10 day trip to Orlando, Florida with 4 other members of their family. They stopped at Chattanooga, TN, and in Florida visited Walt Disney World, Busch Gardens, and Cocoa and Daytona Beaches. They stopped in Mobile, Alabama to check out the USS Alabama and in Memphis, TN to visit Graceland. Pictured are Ryan, Christy, Haylee, Hunter Kienast of La Harpe, Sam and Jim Inman of Burlington, IA, Jami, Elliott and Lexi Bell of Gotha, Florida, Ashley Derby and Zakkia Lane of Burlington, Iowa.
When you go on a trip, take "The Quill" along and have your picture taken with it, then send it to us. Let's see where all "The Quill" can travel.
---