The Hancock-Henderson Quill, Inc.

---
The Big Catch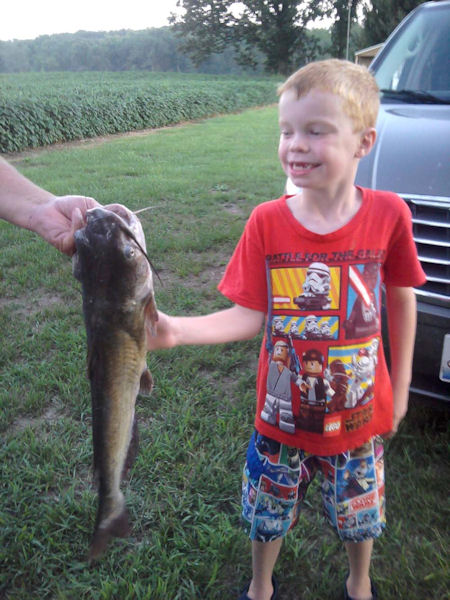 Seven year old Nicky Defenbaugh caught this 27" catfish while family, friends and neighbors visited and were finishing their fried chicken picnic dinner near their pond.
He invited them to go fishing, but when he received no takers, he headed out with the pole and bait and threw his line out and captured a "big one" in just a few minutes.
He finally got the attention of Bruce Wolf who came to his rescue in helping him pull the fish in. Nicky was pretty excited and soon his dad, who had been flying his plane checking crops, landed to see his big catch.
Nicky wasn't sure he wanted to put his hand near its mouth, but soon he was brave enough to hold it before they threw the catfish back into the pond for another time.
Nicky is the oldest son of Matthew and Tonya Defenbaugh of rural Biggsville.
---