The Hancock-Henderson Quill, Inc.

---
Meet Your Neighbor
by Susan Galbraith, The Quill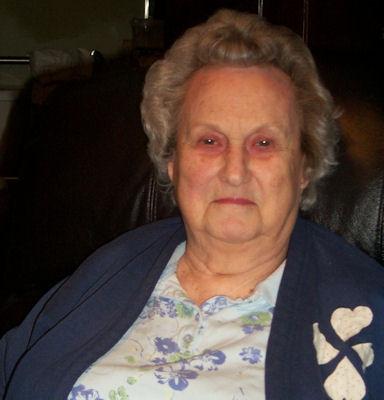 Meet Your Neighbor Jeanne Kettelkamp of Stronghurst.
Jeanne and her husband, James, recently moved to Oak Wood Retirement Center in Stronghurst.
They have lived in Stronghurst for 40 years and in rural Stronghurst for 19 years as farmers.
Before her marriage she was employed by Farm Service as a bookkeeper and later worked in the hot lunch program at Media and Stronghurst for 12 years.
She was born in Ponemah in Warren County. She lived there until she was a year old and then moved with her family to Stronghurst.
In 1942 Jeanne graduated from Media High School.
She and James were married in 1946 and will be celebrating their 65th anniversary in June of this year. They lived in Decatur from 1946 to 1951 and for a year in California while James was in the military stationed at Fort Ord in California.
Her parents, Clarence and Evelyn Talbott, are deceased. Clarence was a farmer and Evelyn was a farm wife.
Jeanne is an only child. She and Jim have three children, Steven (Gail) of Moline. Steven is a United Methodist minister and Gail is a bank employee; Mark (Ann) Benson of Minnesota. Mark is a banker and Ann is an administrative assistant; Martha (Gene) Dakin live in Peoria. Martha is homemaker and has her own quilting business, and Gene is employed by the City of Peoria.
They have 9 grandchildren: Todd (Candice) of La Feria, Texas; Anne (Jack) Bigham of Houston, Texas, Kathy (Brandon) Bentz of Roseville; Sarah (Matthew) Henson of Austin, Texas; J.R. (Aly) Dakin of Peoria; Kristy (Alex) Rice of Hutchinson, Minnesota; Andy (Christina) Kettelkamp of Houston, Texas; Josh (Julie) Kettelkamp of Bloomington and Ryan Kettlekamp of Palm Beach, Florida who is in the process of moving to Chicago.
They are blessed with 20 great-grandchildren.
Jeanne is a member of the Stronghurst Methodist Church and the United Methodist Women and serves on the administrative board.
She used to love to crosstitch but mostly was busy being a mother, wife and grandmother.
An exciting trip was when they went to Alaska in 1978 to visit their son. They have made several trips to Texas and Minnesota to visit family. Jeanne said, "We just follow our family!"
When asked what the most important thing in her life was, she wiped away a tear and said, "My marriage of 65 years to Jim. We raised our family together. Family is very important."
---