The Hancock-Henderson Quill, Inc.

---
Take "The Quill" Along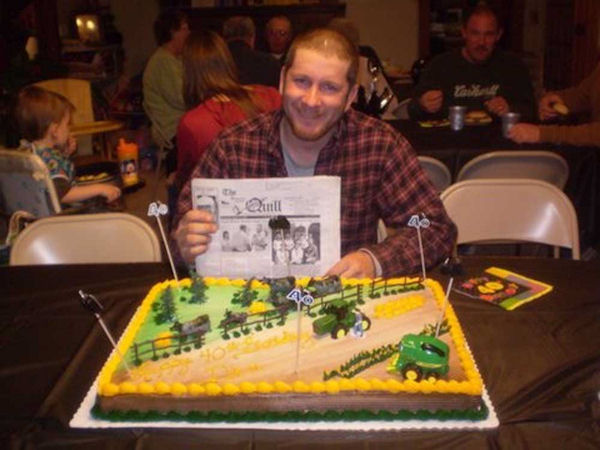 Organizers of a surprise party for Daniel Defenbaugh's 40th birthday (of Kirkwood) took The Quill along to add to the surprise January 23, 2011 at the home of his parents Alice and Ray Defenbaugh of rural Biggsville. He was surprised with 34 adults and 14 children waiting for him in the house for the event. Speechless, Dan was overwhelmed with a supper being served, along with a specialty cake, homemade ice cream. and many gifts of no practical reason which was enjoyed by all. When you go on a trip, take "The Quill" along and have your picture taken with it, then send it to us. Let's see where all "The Quill" can travel.
---