The Hancock-Henderson Quill, Inc.

---
Meet Your Neighbor
by Christy Kienast-The Quill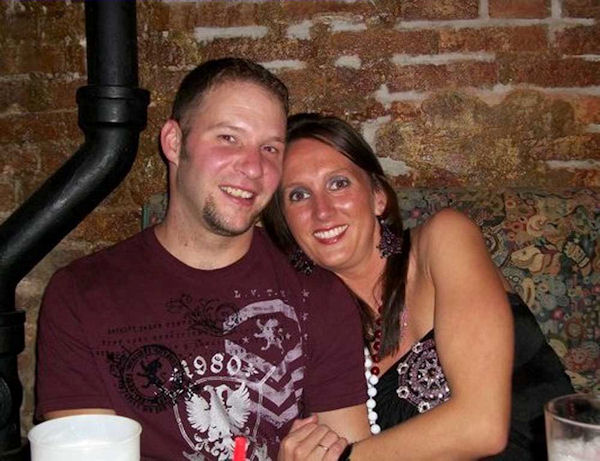 Meet your neighbors, Jason and Becky Carel of Hamilton. Jason Carel was born on July 19, 1978. His parents are Robin and Lisa Carel of Hamilton and the late Mark Boley. His wife Becky was born on July 12,1979 to Greg and Lisa Higgins of Des Moines, Iowa. Both grew up in Hamilton and graduated from Hamilton High, Jason in 1996 and Becky in 1997.
Becky has two sisters, Amanda and Taylor who live in Pleasant Hill, Iowa and are both students.
Jason's siblings are Hilary, a stay at home mom from Ursa; Breun Carel Smeltser in Charlotte, North Carolina, a personal trainer; and Jessie who works for the family business.
They have one nephew, Zacc who is 16 and one niece, Rylee who is 6.
Jason and Becky married on September 13, 2003 at the Tropicana in Las Vegas, NV.
They have 4 children. Alexis is 10, Ally is 9, Evan is 4 and the youngest Eli is 2.
Jason's grandparents are C.E. and Joy Adams of Keokuk, IA and Becky's Grandma Carol Higgins lives in Bowen.
Jason works for Siemens Wind Energy in Fort Madison, IA, though CDI and on his time off, he works for the family business, Lake Cooper Mill Works in Hamilton and runs the CNC laser.
Becky is a stay-at-home mom and spends the majority of her time cooking and running 9-year-old Ally to her doctor's appointments in St. Louis,MO. Ally has cerebral palsy and requires several doctors appointments every month.
They are members of the First Christian Church in Hamilton.
Jason and Becky enjoy hanging out with their children and just spending time with each other. They love to watch daughter Lexi play ball, she is very active and plays basketball and softball and son Evan is in wrestling. They love having fires in their firepit in the backyard during the summer.
They both are loyal Nascar followers, Jason a Kevin Harvick fan, and Becky is a Jeff Gordon fan. They also enjoy watching NFL football, the Jacksonville Jaguars, and the Denver Broncos.
They have great times taking the kids swimming as it is one of Ally's favorite things to do, and they love going out on Little Grandpa's (Robin) boat when time and weather permit it.
---