The Hancock-Henderson Quill, Inc.

---
Take "The Quill" Along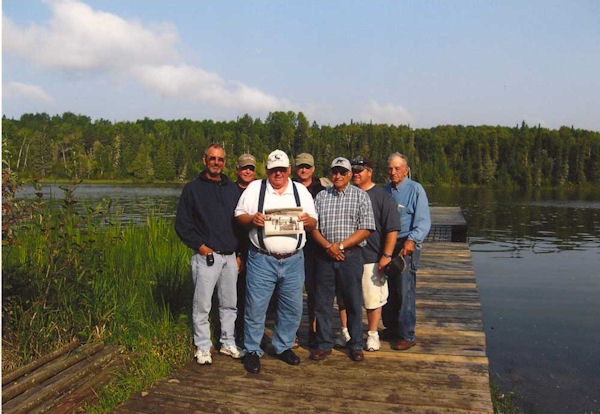 Sid Dowell of Stronghurst, took "The Quill" along on a fishing trip to Peffleys Wilderness Camp at Perroit Falls, Ontario, Canada with several other gentlemen last August. Those pictured are Glen Ball, Chris Ball, Sid Dowell, Jeff Samuels, Burton Samuels, Reed Dowell (Sid's nephew) and Jerry Ball. Taking the picture was Sid's brother, Rod Dowell.
When you go on a trip, take "The Quill" along and have your picture taken with it, then send it to us. Let's see where all "The Quill" can travel.
---