The Hancock-Henderson Quill, Inc.

---
Meet Your Neighbor
by Christy Kienast-The Quill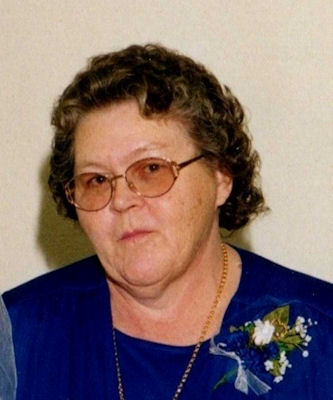 Meet your neighbor Helen Allen Mondorf who lives in La Harpe.
Helen Allen was born to Floyd and Hazel Shepherd Allen on May 7, 1938 in La Harpe. She lived here until she was four and then moved to Burlington, IA.
Helen was the second of seven children. She has one sister, Leona Skelton of Burlington, IA, and five brothers, Kenneth (Doak) Allen of West Burlington, IA, Fred Allen (deceased), Russell Allen (deceased), Daniel (Jolene) Allen of Burlington, IA, and Delbert (Tara) Wagner of Ohio.
Helen's grandparents were Pearl Allen Whitlow, Grandpa Johnny Whitlow and Silas Allen of La Harpe and Lucinda and George Shepherd of Roseville. Silas Allen had passed away in 1927, ten years before Helen was born, and also before his youngest daughter Mary was born. Her Aunt Mary Allen Gilmore was a lifelong resident of La Harpe when she passed away last year at the age of 83.
When Helen was two she went on her first of many journeys although she doesn't remember it.
She crawled up to Main Street and played in the middle of the road. A strange man came and asked her mother if she knew where her daughter was and Hazel said well she is in the backyard playing, and he said "Are you sure?" Well nope, she was uptown in the road playing with the rocks.
Helen went to school in Burlington, IA, and graduated in 1956 from BHS. In 1968 she married Harold Mondorf of Keokuk, IA. Together they had five children.
Cheryl Sears and Kathy Fisher both of Burlington, IA, Charles (Sandie) Waterman of Montrose, IA, Joe (Debbie) Mondorf of Burlington, IA, and the youngest - Christy (Ryan) Kienast of La Harpe.
Helen has 13 grandchildren, 8 great-grandkids and one on the way and 1 great, great granddaughter.
Harold was forced to retire in 1982 due to health reasons. Helen and Bud (as he was called) moved to La Harpe in 1999.
They were married for 32 years when he suddenly passed away on February 5, 2001.
Eldest daughter Cheryl is a homemaker and daughter Kathy is a cook for the Burlington Care Center, Charles works at Iowa State Penitentiary, Joey works for Mt. Pleasant foods and youngest daughter Christy works at Pella in Macomb.
Helen retired from The Hawk Eye in 1995 after working there for 13 years.
She had previously worked at The Basket Factory in Burlington and part-time for The Hawk Eye before for 5 years.
She also used to work at the Starlight Tavern in downtown Burlington, IA where her parents were co-owners.
One of her fondest memories is going to the Des Moines County Fairgrounds and watching her dad race his stock car and later on watching big brother Doak race his stock car at 34 Raceway in West Burlington, IA.
Helen was glad to reunite with friend Florence Stewart when she moved back to La Harpe.
Although she doesn't get out much anymore, she used to love to go fishing and every Sunday the whole family went on picnics down to the Skunk River over by Lee County Iowa.
Many hours were spent on those riverbanks.
Helen is an avid St. Louis Cardinals fan, and loves Nascar Superstar Jimmy Johnson.
---