The Hancock-Henderson Quill, Inc.

---
Take "The Quill" Along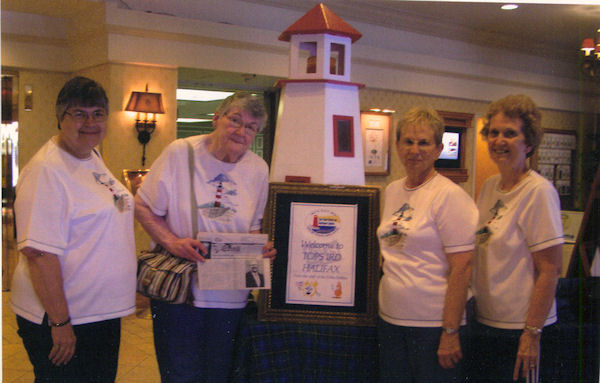 Cathy Snyder of Muscatine, IA, Joanne Meth of Burlington, IA, Sharon Wilson of Wapello, IA, and Linda Coon of Burlington, IA took "The Quill" to Halifax, Nova Scotia while attending a 3 day IRD (International Recognition Days) for Tops. We enjoyed sightseeing and a couple of tours while in Canada. We were standing in the lobby of the Delta Barrington Hotel where we stayed.
When you go on a trip, take "The Quill" along and have your picture taken with it, then send it to us. Let's see where all "The Quill" can travel.
---