The Hancock-Henderson Quill, Inc.

---
Illini West High School Homecoming Court
This week is the Illini West Chargers Homecoming at Carthage. The Chargers face Roseville/Monmouth on Friday night and are in the midst of a week of assemblies and celebration. See page 6 for full details of the week, game, parade, and Homecoming Dance.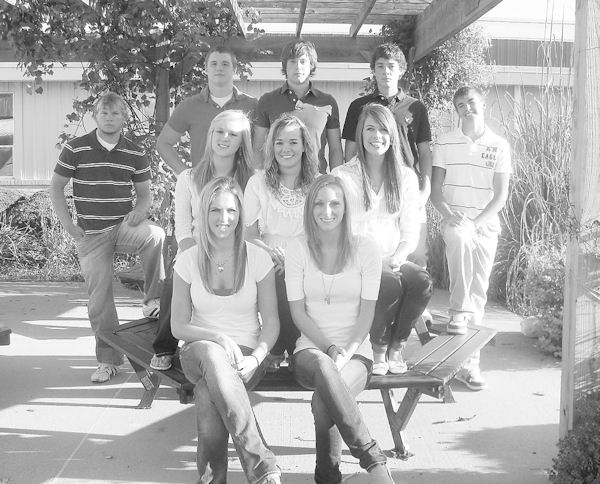 Above is the Homecoming Court from
Front row left to right is: Tiffany Mohr and Bali Campbell,
2nd row- Jill Beach, Brickston Mellinger, Jenna Clayton.
Back left: Mason Beals, Brian Lafferty, Cody Carson, Eric Belshaw, Trey Bartlett
---