The Hancock-Henderson Quill, Inc.

---
25 Years Of A Blooming Business
by Macy Davis, The Quill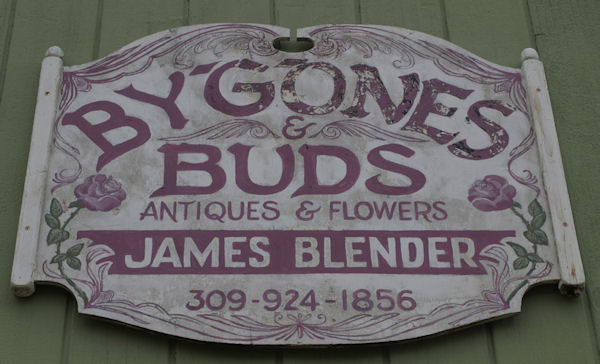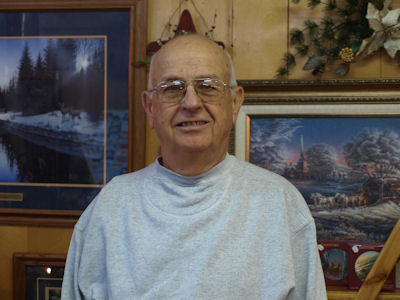 Stronghurst, IL- Bygones and Buds, owned and operated by Jim Blender of Raritan will be celebrating its 25th Anniversary this November during the Stronghurst Christmas Walk, November 20th.
Jim Blender started his blooming flower business, "Bygones and Buds," in what was Petersons TV Shop, in Stronghurst, and later moved in 1992 to its present location on the east side of Main Street in what once was the "Home Appliance" store.
Eighteen years ago, Bygones and Buds was simply a beautiful flower shop with a few antiques.
But today, it has grown into a flower and gift shop that includes an array of beautiful merchandise for the home, yard, and for gift-giving. It includes such famous items as Terry Redlin prints, Isabelle Bloom, Ty Bears, Fenton, Willow Tree, Woodford Wick Candles, Precious Moments, costume jewelry, Christmas trees and holiday items, and the list goes on and on.
They still, of course, carry flowers, provided by Bonnet in Milan, for nearly every occasion; from weddings and funerals to homecoming and prom as well as plantings for your yard.
Can't stop by to pick up your flowers? Well, that's ok! Bygones and Buds will happily deliver them to Stronghurst and surrounding area.
As well as their large selection of Telefloral and FTD flowers, there is also a large garden people can rent for special events such as weddings and parties. They've even included tux rentals these past few years!
James Blender is the owner and operator of Bygones and Buds. The thing he loves most about his business is meeting and getting to know new people. As a matter of fact, that's why he opened the store in the first place.
When Jim was younger he worked in retail for JC Penny's. He loved seeing new faces every day and just getting to visit with the customers.
It was that experience that later helped seal the decision to open Stronghurst's very own Bygones and Buds.
His wife, Sammy Blender, has been a big support throughout his ownership of the business, he said.
The couple have two children; Jay Blender and his wife Rhonda, who have two children; Brandy and Brent.
Jim and Sammy also have a daughter; Jodi (Blender) Purlee and her husband Dr. David Purlee, a dentist in Mt. Carroll. They have four children; Rob, Janelle, Kim, and Kelly.
Among running his business and spending time with his family, Jim is also heavily involved with the Raritan Baptist Church where he is the choir director.
He's also a Veteran and currently is the Commander of the American Legion Post #765. He's involved in the National Toothpick Holders Society, and also on the Raritan Town Board. In other words, Jim Blender likes to keep busy and loves serving!
But even for a man who loves keeping a full schedule, running a business requires some good help. Luckily, Bygones and Buds employs five hard-working part time employees: Donna Buss, Brandy Blender, Margaret Vancil, and Diana Beals.
Be sure and stop in to view their numerous antiques, flowers, statuettes, and many other beautiful collectibles!
---