The Hancock-Henderson Quill, Inc.

---
"Chalk Up Money" Presented To West Central
by: Macy Davis, Quill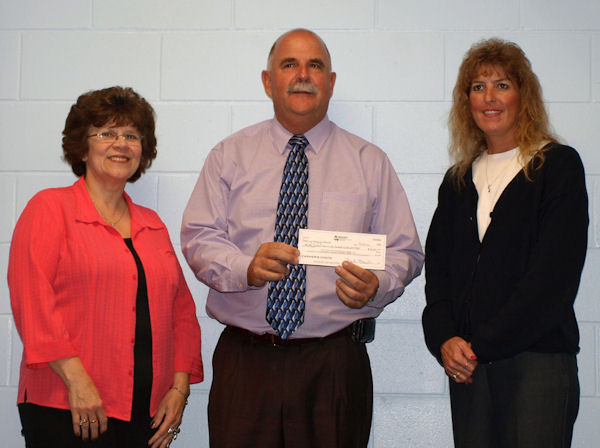 The Midwest Bank of Western Illinois donates money to local schools each year through its Chalk up Money for Schools program.
The amount donated to the West Central School System was $3,200.00. Over the past several years, the bank has donated a total of $6,400.00 to our local school district.
Chalk up Money for Schools is a debit card rewards program that helps customers support their favorite local school. Once they enroll in the program, each time the customer uses their Midwest Bank SHAZAM ChekCard, the bank donates 1/10th of one percent of the purchase price to their favorite school. There is no cost to the customer or the schools.
Midwest Bank is offering this program because they are an integral partner in the communities they serve.
"Chalk Up Money" Presented To West Central
They believe that educating students are one of the best ways to preserve a strong future and retain the values that our local communities represent.
There are no restrictions on the donation.
They hope that the money will be used to contribute to the betterment of the school.
---