The Hancock-Henderson Quill, Inc.

---
Meet Your Neighbor
by Susan Galbraith, Quill Reporter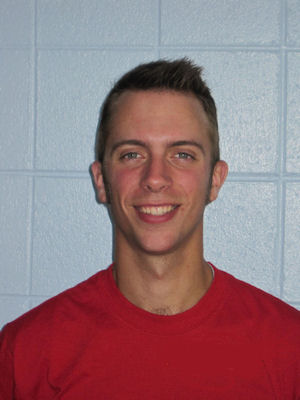 Meet Your Neighbor Matt Henning who is the new West Central 5th through 12th grade band director and junior class sponsor.
Matt currently lives in Kirkwood but was born in Forest Park and raised in Lombard.
In 2005 he graduated from Glenbard East High School and in 2009 from Monmouth College with a Bachelor of Science in music education, K-12, with a special certificate.
He is engaged to Ellen Duffin of Joliet and their wedding date is set for June 18, 2011. She is a student at Southern Illinos Universty, in Edwardsville, and is presently doing an internship at Lincoln-Way East. Her degree is in elementary school psychology.
His parents are James and Dawn Henning. Dad, James, is a U.S. postal employee and Dawn, is a secretary at Glenn Westlake Middle School.
One brother, Brett, is a senior at Bradley Univesity in Peoria.
He recently joined the Immaculate Conception Church (ICS) in Monmouth.
His interests are writing music, fishing, and running.
In 2007 Matt entered a marathon in Chicago but it was called due to the extreme heat.
He also enjoys watching comedies on Television, especially Superhero shows, and is an avid Chicago Cubs fan.
In 2009 he did his student teaching with Mr. Dan Potts, the former West Central band director.
Before teaching at West Central he taught at Spoon River Valley in London Mills as a K-12 vocal and general music teacher.
When asked what he liked about West Central, he said, "I like the school atmosphere.
"The faculty and staff work very well together and are friendly. The students are very respectful and willing to push themselves to become better, and they are willing to put up with me!"
---