The Hancock-Henderson Quill, Inc.

---
Another Soldier Home
"Welcome Home Michael Stonger!"
On October 6, 2010, Michael J. Stonger was welcomed home by his family and the La Harpe community. Michael is stationed in North Carolina at Fort Bragg with the 82nd Airborne.
He has been in Afghanistan for 18 months, this being his third term he has served in the Middle East.
He is the son of James and Jane (Todd) Stonger of La Harpe.
Michael, his wife Darcy (Lenix) and two sons, Khile and Tanner, left North Carolina on October 5th to travel to Illinois to be with family.
Nine motorcyclists and two vehicles met them in Bushnell on the 6th around 1:00 p.m. Thanks to Darcy for her struggling effort getting him there, without him finding out, we would be waiting.
The motorcyclists then escorted Michael and his family to La Harpe where two La Harpe fire trucks took lead of the procession at the Hancock County line and the La Harpe Police led as we reached La Harpe.
The streets were lined with people holding signs and waving flags to welcome him home. The school children and the nursing home employees and residents were able to help with the welcoming with help from a few very special people, making it even more touching for Michael.
The motorcyclists and the La Harpe community are appreciated for taking time to make this a special day for the Stongers.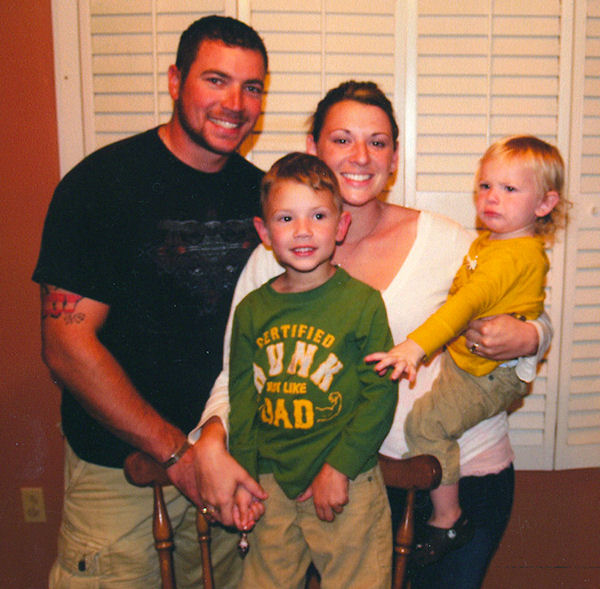 Michael is home for Thanksgiving with his family, his wife Darcy and their children Khile and Tanner.
---