The Hancock-Henderson Quill, Inc.

---
Take "The Quill" Along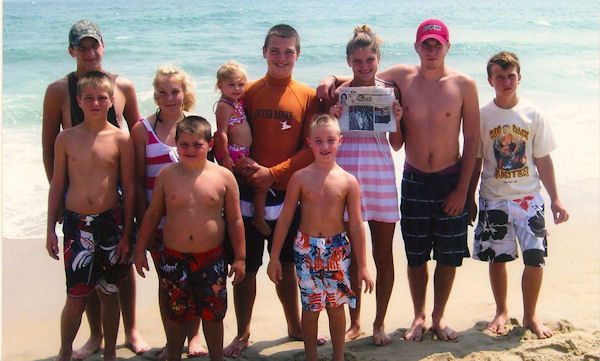 The Quill traveled to the Outer Banks of North Carolina with Mike and Jenny Wood and family, Jeff and Donna Hilten and family, Phil and Robyn Long and family from July 24 through July 31. The families enjoyed site seeing, their beach house and just relaxing on the beach. Everyone had a great time.
L-R: Shafer McKune, Trey Wood, Sadie Hilten, Zach Wood, Reagan Long, Logan Wood, Carson Long, Stephanie Ackermann, Sam Hilten, and Seth Hilten. When you go on a trip, take "The Quill" along and have your picture taken with it, then send it to us. Let's see where all "The Quill" can travel.
---