The Hancock-Henderson Quill, Inc.

---
Take "The Quill" Along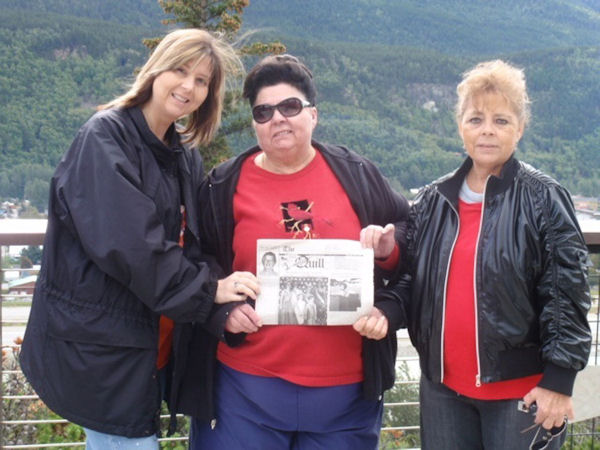 Laura Allen, her mom, Karon Allen and her Aunt Barbara Allen Galbraith took "The Quill" to Skagway, Alaska
They took the cruise all the way from Seattle, Washington to Ketichan, Alaska, then on to Juneau,and then up to Skagway, Alaska, and back to Canada and then back to their home in Seattle!
When you go on a trip, take "The Quill" along and have your picture taken with it, then send it to us. Let's see where all "The Quill" can travel.
---