The Hancock-Henderson Quill, Inc.

---
Three Brothers-One War
A Tribute to the Bice Brothers of La Harpe
On This Very Special Holiday Saluting Our Veterans
by Peg Villwock, A Special For The Quill
It was World War II, and everyone was going to war. It was the thing to do and the Bice brothers were no different.
In the 1940, as local La Harpe residents all became involved in the war effort, Alpha "Pop" Bice and Clara Lou (Krieg) Bice of La Harpe watched three sons go off to war.
MARION BICE
The oldest, Marion, joined the Air Force in 1940 and served for six years, going from Chanute Field for training to Scott Field where he was a radio instructor for three years before going to Florida for officers training.
He became a First Lieutenant and was assigned to Yale University where he taught radio theory for the officer's candidate division.
He was later transferred to California where the troops were preparing for the invasion of Japan in 1945, and back to the east coast where he was discharged in 1946.
BEN BICE
Benny Bice joined the Army in January 1943. He was a quartermaster and was part of the second wave of the invasion of Normandy at Omaha Beach in June 1944, D-Day. His unit boarded the Queen Mary bound for Scotland, where they then boarded a train for near London and after training, were then sent to South Hampton to await their orders. They later were part of the fighting in Belgium.
He was decorated with the World War II Victory Medal with five bronze battle stars, the European-African Theatre ribbon, Eastern Theatre ribbon, and the good conduct medal. He left the Army in December 1945.
BOB BICE
Bob Bice joined the Navy in September 1940.
He was a Seaman first class and a gunner on the USS West Virginia in December 1941 when Pearl Harbor was attacked.
The West Virginia was one of many ships that were hit by bombs. The West Virginia took three bombs and six torpedoes, with one bomb falling in the turret where Bob was assigned.
The bomb didn't explode but the impact destroyed the plane the gun was mounted to, causing aviation fuel to flood the turret.
The fuel caught fire, and many men were burned. Bob received severe burns on his back, arms, face and hands. He survived but 278 men on his ship did not. The West Virginia was sunk.
Bob's family was notified that he was missing. And for two months, his family back home did not know that he had survived.
He was in a hospital in California and was unable to contact his family due to his injuries, however, when he began to recover, he was able to call his mother and father to let them know that he was okay.
He did not return home, and instead went back to finish his duties with the US Navy. He received the purple heart for his injuries. He left the Navy in 1946.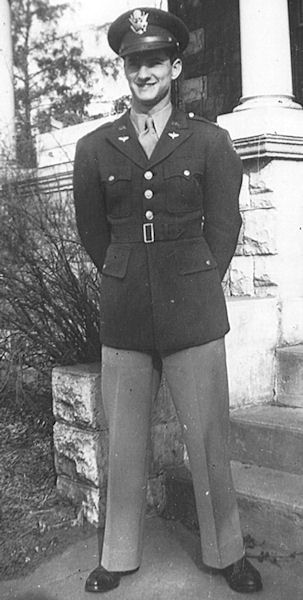 Marion Bice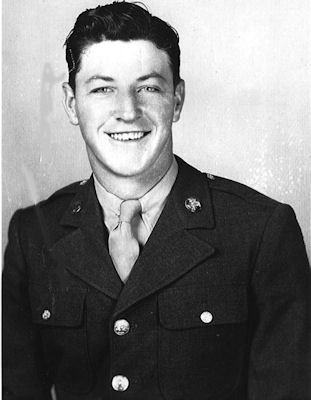 Ben Bice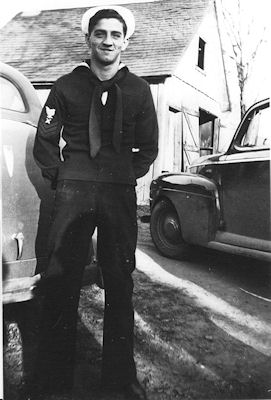 Bob Bice
---