The Hancock-Henderson Quill, Inc.

---
Deputy Haynes Will Be Sheriff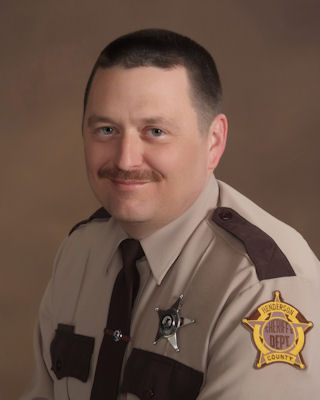 Voters overwhelmingly gave Henderson County Deputy Steven Haynes of Stronghurst the nod for their next Henderson County Sheriff, replacing the vacancy that will be left by retiring Sheriff Mark Lumbeck (D) of Oquawka.
Haynes (D) with 2,096, gained 2/3rds of the vote over his two challengers retired State Trooper Todd Miller (R) with 1,053 votes, and Deputy Steve Henshaw (IND) with 378. Both Miller and Henshaw are from Oquawka. If campaign signs had represented votes, Haynes prediction could have been made due to the popular star-shaped signs in the county.
---