The Hancock-Henderson Quill, Inc.

---
Take "The Quill" Along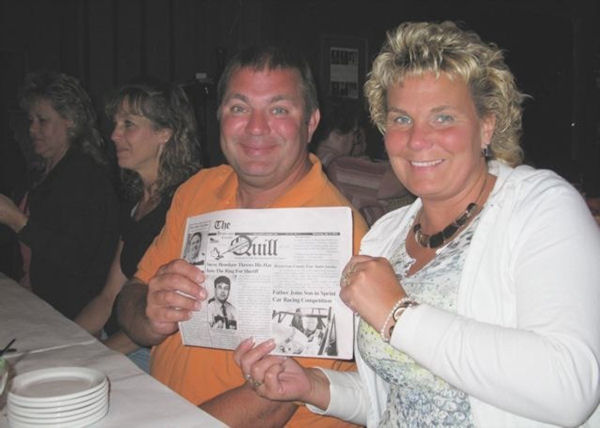 Jeff and Amy Laue (owners of 34 Raceway) of Burlington, Iowa, took "The Quill" along to Cerar's Barnstormer Restaurant in Monmouth to celebrate their 19th wedding anniversary August 6th with family and friends including Amy's boss from Leyda, Burrus, and Metz. Afterwards they took "The Quill" to the Maple City Car Show and saw several of the Gibb cars including the 2010 Camero (protype II) owned by Bob Lionberger of La Harpe.
When you go on a trip, take "The Quill" along and have your picture taken with it, then send it to us. Let's see where all "The Quill" can travel.
---