The Hancock-Henderson Quill, Inc.

---
Meet Your Neighbor
by Shana Jackson, Quill Reporter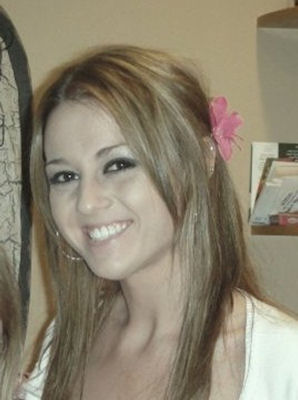 Meet your neighbor, Kourtni Reed, the daughter of Steve and Debbie Reed.
Kourtni was born September 28, 1990 in Carthage and was raised in La Harpe. She attended La Harpe High School for 2 years and then on to Illini West High School graduating in 2009.
Kourtni was on the 2008 Homecoming court and also on the 2009 Prom Court. She enjoyed playing sports during her high school years.
Kourtni is attending Monmouth College with a double major in Business Administration and Biopsychology. She will graduate in the spring of 2013. During her freshmen year at M.C. she was inducted into the Alpha Lambda Delta Honor Society.
Her Dad, Steve, was born and raised in La Harpe and her Mom, Debbie was born in La Harpe and raised in Durham. Together they own and operate Clover Tire Shop in La Harpe in the former Fred Gibb Chevrolet building. Kourtni says that her parents both enjoy motorcycling and boating.
Kourtni has two sisters. Michelle (Micah) Taylor resides in Cedar Rapids, Iowa with their 3 children, Alex, Sam, and Nick.
Mindy (Justin) Johnson resides in La Harpe with their 3 children, Erica, Leighton and Karissa.
Kourtni has one great nephew, Carter and one great nice on the way, Rhyleigh.
Her grandparents are Arlin and Carol Clover of La Harpe and the late Anna Lou Read and the late Gene Reed.
Kourtni enjoys being with friends and going out on the river. Her favorite quote is:
"Everyday is an adventure, every challenge is an opportunity, and every dream is a possiblility."
---