The Hancock-Henderson Quill, Inc.

---
Mary Ann Retires After 51 Years Of Making Others Beautiful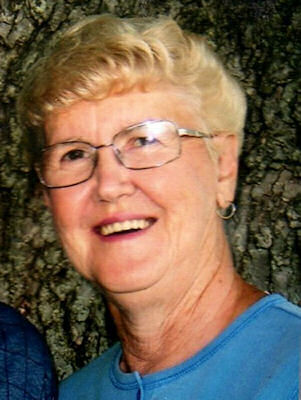 The Artistic Beauty Shoppe has been in existence for sixty years, owned by numberous operators.
It will be closing April 12 and Mary Ann Smith will be retiring after 51 years of working as a cosmetologist.
She graduated from Burlington Beauty Academy, in Burlington, IA and then obtained her Illiniois license.
The Artistic Beauty Shoppe was first opened by Betty Blythe Roth in 1950 on the north side of Main Street, that is now a vacant lot just west of North Side Motor Sales.
Betty sold it to Erma Geddes, who moved it to a building just south of Time and Chime Jewelry store.
The business was sold again to Vera Miller Tilton and then to Joan Segla.
At that time it was located in the Warner building which is no longer standing due to a fire in recent years.
Mae Burt and Mary Ann Smith worked for Joan Segla at that time, (1959)
In 1960, Mary Ann left the shop and worked in her home while her two boys were growing up.
Mae Burt then purchased the business and moved it to the Hardisty building along the east side of the city park.
In 1969, Mary Ann bought the Artistic from Mae Burt. The shop was then moved in1986 to its present location at 202 South Center Street
Mary Ann says, "the best thing in life is having fun with the family. Many of the clients are like an extended family and will be missed a lot."
She loved what she did.
"It was always fun to go to work everyday," she said.
---