The Hancock-Henderson Quill, Inc.

---
Meet Your Neighbor
by Susan Galbraith, The Quill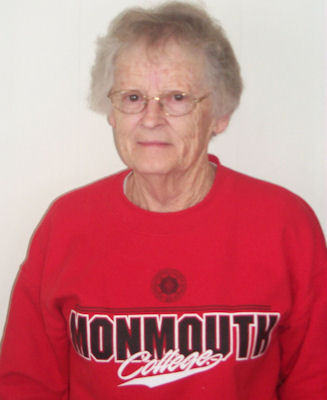 Meet Your Neighbor Nola Talbott, of Media, who has been a bus driver for the past 18 years for the West Central School District.
She was born in Monmouth and raised in Henderson County.
In 1959 Nola graduated from Biggsville High School.
Her husband, Les, is deceased but to this union three daughters were born. Pam (Bryan) Hubbard, Stronghurst is employed by F & M Bank in Burlington, Iowa, and Bryan is employed at Hend-Co-Hills in Biggsville; Tammy (Mike) Martin, Moline, and works for the railroad in the office and Mike is employed by Quad City Freight; Chris (Frank) Lung, Media, is employed by the Bank of Stronghurst and Frank is head of ER at McDonough District Hospital in Macomb.
Nola has 5 grandchildren. Morgan Hubbard (18), a freshman at Monmouth College, Abby Hubbard (14), a freshman at West Central, James Martin (18), a senior at Moline High School, Taylor Martin (16), a sophomore at Moline High School and Frankie Lung (5), a Pre-K student at West Central.
Her parents, Les and Hazel Bigger are deceased.
Nola has a brother, Jim (Verla) Bigger of Media and a sister, Jenny Lundvall of Wapello, Iowa. Two brothers, Gale and Reldon are deceased.
She attends the Presbyterian Church in Media.
"I love sports of any kind, either on TV or watching my grandchildren". "My granddaughter, Abby plays golf and basketball and James is on the scholastic team at Moline".
She also enjoys spending time outside and working in her flowers.
When asked about her bus driving career she said, "There have been many, many changes since I started driving".
---