The Hancock-Henderson Quill, Inc.

---
Meet Your Neighbor
by Misty Huston, Quill Reporter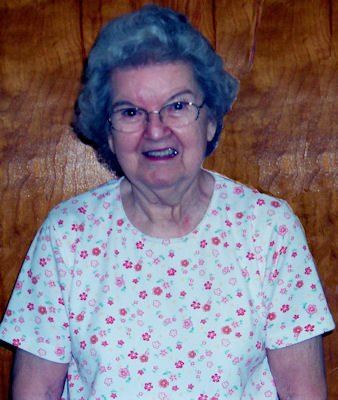 Meet Your Neighbor Kathryn Riley of Stronghurst.
Kathryn is now retired but has worked in several different positions over the years. Her first job was as a store clerk. She also taught English for 1 year in Erie, substitute taught in Gladstone, did office work, and her most recent job was working for the Department of Public Aid as a case worker.
Kate says, the office work was the best because she could have her weekends off and it was more flexible in caring for her children.
Kate was born and raised in Macomb.
In 1947 she graduated from Western High School in Macomb, which was then a part of Western Illinois University, and in 1952 she graduated from Western Illinois University. Kate attended WIU schools from the time she was a first grader until she graduated from college.
Kathryn is the widow of Richard "Dick" Riley. They are the parents of three children, Rich Riley, Lynn Ehlers and Sandra Smith.
She has ten grandchildren, Laurie McQuad, Chrissy Barrett, Katie, Carrie, Rob Smith, Jean Smith, Erica Smith, Clayton Riley, Paige Williamson and Danne Newman; and ten great-grandchildren, Logan, Jillian, Liam, Andrew, Evelyn Jean, Tabitha, Brody, Wyatt, Sy and Stephanie.
She enjoys reading, sudoku puzzles and crosswords.
Some of her favorite memories are of her 80th birthday party at her daughter Lynn's house, she immensely enjoyed having all her children there together helping her celebrate.
Also, she fondly recalls the many family trips to the Ozarks while the kids were growing up and always having a fun time.
The Rileys first lived in Stronghurst in 1957 but had to leave for Dicks job.
They lived a lot of different places, including Panama City, Florida, where Dick served as 1st Lieutenant in the Air Force, but eventually ended up settling down in Stronghurst.
Kathryn says, "We moved quite a lot and lived a lot of places, so when we moved back here I thought it would never last, but now it's been 32 or 33 years".
---