The Hancock-Henderson Quill, Inc.

---
McClintock Named Hendeson County's States Attorney
by Dessa Rodeffer, Quill Publisher/Owner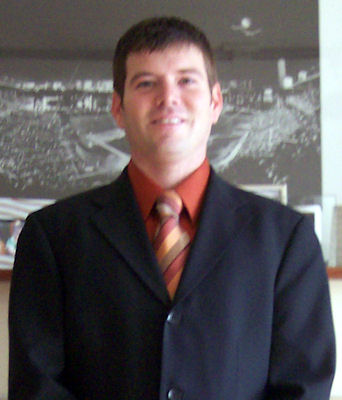 Scott McClintock, Assistant Warren County States Attorney, has been selected as the Henderson County Republican replacement for Ray Cavanaugh, who was recently selected to be the new Associate Judge. The Henderson County Republican Central Committee made the selection after McClintock was highly recommended, and the decision has been unanimously approved by the county board, according to Henderson County Board Chair Marty Lafary. McClintock will serve and Republicans will put him on the ballot for the next election.
McClintock, grew up in Monmouth, the son of a lawyer who is now Chief Judge Greg McClintock.
He received his law degree at Northern Illinois University in DeKalb in 2006 and sat and passed his state bar exam. For three years, he has been serving as Warren County's Assistant States Attorney.
Judges, attorneys and office staff speak highly of him. According to one who has worked with him, "Scott's a sharp kid, nice, and intelligent. You're going to like him."
His secretary, "Tammy" said, "We love Scott and we are so sad to see him leave. He's an awesome boss. We, the office staff, have been watching him take down his photos and it's so sad, but he obviously needs to move on and do bigger and better things."
Scott and wife Jill, who also grew up in Warren County around Cameron, are renting in Oquawka and will make their home in Henderson County. July 2nd, Cavanaugh will be sworn in as an Associate Judge and Scott will be sworn in as States Attorney in open ceremony.
---