The Hancock-Henderson Quill, Inc.

---
Meet Your Neighbor
by Shana Jackson, Quill Reporter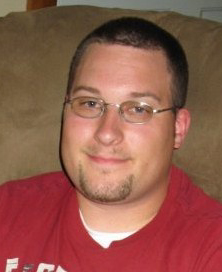 Meet your neighbor Justin David Hobby better known as JD Hobby.
JD has recently started working part time for the La Harpe Police Department.
He was born in Burlington, IA, in 1988 to David and Susan Hobby.
David is a farmer and an auctioneer. He owns Hobby Auction Service of La Harpe and his mom works as a secretary for West Prairie High School.
JD was raised in La Harpe with his brother Travis. Travis graduated from Illini West High School this last May and is currently attending Spoon River College in Canton for Diesal Tractor Technology.
JD attended La Harpe High School graduating in 2006 and attended Western Illinois University in Macomb (WIU) graduating this past May 2010 with a Bachelors Degrees in Law Enforcement and Justice Administration and Recreation, Park and Tourism Administration.
JD married his high school sweetheart of 8 years, Keely Sparrow Hobby, May of 2009. If you do the math that puts them together as a couple at the age of 14 years old.
The young couple have one daughter, Karsyn Marie, just 3 1/2 months old. They all reside a few miles outside of La Harpe.
JD enjoys hunting and being outside and spending time with family.
His special memory would be the birth of his daughter and seeing her for the first time.
---