The Hancock-Henderson Quill, Inc.

---
Meet Your Neighbor
by Shana Jackson The Quill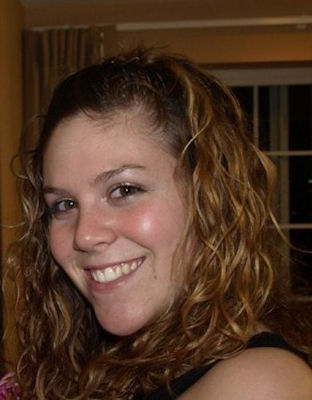 Meet your neighbor Kellee Brown of Dallas City. Kellee was born in Macomb in 1990 and raised in the La Harpe area. She attended La Harpe Schools until her senior year when the school converged with Dallas City and Carthge into Illini West High School.
Kellee was part of the first class to graduate from Illini West in 2008. She is attending Southeastern Community College and will graduate in the spring of 2011.
Currently, she is taking General Education classes with plans to attend WIU to become an Agronomist and is interning this summer and perhaps into the fall at Chem Gro in Adrian.
Kellee's parents are Kenny and Bonny Brown of Dallas City, both born and raised around La Harpe. Kellee says that most of her family is from the Hancock County area and still live in and around this area.
Her dad, Kenny, is a farmer and construction worker and her mom, Bonny, is a great stay at home mom.
Kellee states " My Dad is my Hero. He's always been there for me. I spent a lot of my childhood riding with him in the cement truck when he worked for a cement mixing company.
" Even as I got older he has always been there to guide me and help me become the person I am today.
"Words are a weak way to express how great of a father he really is. I love him very much," she said.
Kellee also has two sisters. Her older sister, Katie and husband, live in the Quad Cities with two daughters, Keely-10, and Kara 6 years old.
Her younger sister, Molly, 15, lives at home and will be a Junior at Illini West H.S..
Kellee enjoys reading books, taking pictures, and loves spending time with her boyfriend, and friends.
---