The Hancock-Henderson Quill, Inc.

---
Meet Your Neighbor
by Shana Jackson, Quill Reporter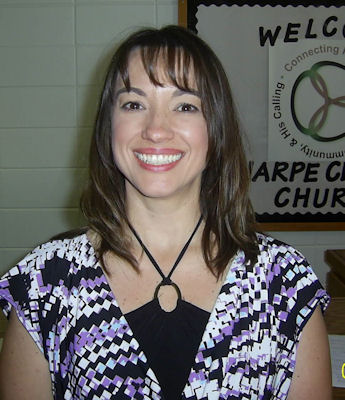 Meet your neighbor, Carla Day, born in Monmouth in 1971 and raised in Stonghurst by her parents Carl and Patricia Smith.
Carla was the youngest of three children. She has one brother Roger Smith of Macomb and 1 sister Teresa Heikes of Roseville.
Her mom and dad live in Macomb and have owned their own business, Town and Country Detail Center, for 25 years.
Carla graduated from Stronghurst High School in 1990 and Spoon River College in Carthage in 1993 as a Medical Assistant. She currently stays at home to take care of her 3 children and helps out with her husband's business.
She met her husband during high school and they were married in 1992 and moved to Colchester. They moved to Blandinsville 5 years later.
Her husband, Roy, has owned his own business, Day Construction, for 16 years.
They have 4 children who all attend school at West Prairie. Their oldest is Ashley who is 16 and plays volleyball, Lacey, 15 and plays volleyball and track, Kaley 13 and plays volleyball, and Ro who is 11 and plays football, track, and wrestling.
When she has time, Carla enjoys scrapbooking and enjoys taking walks and bike rides. She loves spending time with her children and family.
Her special memories would be the birth of each of her children.
---