The Hancock-Henderson Quill, Inc.

---
VETERANS MEMORIAL DEDICATION IN RARITAN
by David Conard, special For The Quill
A 21-Gun Salute Says It Well In Raritan commemorative: intended as a reminder of a person or event or as a celebration of somebody's life and work.
The town of Raritan, sure said it well Sunday at the dedication of the Raritan Veterans Memorial. Everything that was important enough to die for was represented for all to see in a small town cemetery filled with a crowd of proud Americans.
The wind was there for the purpose of making the flags wave and to change a hot day into a pleasant one. Blue sky over farm land framed the whole scene.
Illinois State Senator John Sulivan (D-Rushville) and Represenative Rich Myers (R-Colchester) came out and did the duty of political leaders, speechifying in proud words the same things that have been and will be said forever.
It has to be hard for speech makers to come up with different ways to say thank you. What is more important than their words was that they were there and sincerely showed a caring for what had been done here to memorialize these heroes in their community.
Every walk of American life was represented. Like literally thousands of American communities all across the nation, people from the Heartland gave their fallen Veterans more than just a passing thought.
Every veteran begins the same way, one day he, or she, is a civilian, in charge of their every action, then they raise their right hand and swear an oath of service, understanding that their lives are for the first time committed to the nation and no longer their own.
Physical discomfort is the foundation of every soldier's service to his country. That first day when a citizen reports for duty, all of a sudden there are people standing an inch away from their face yelling at them. And in only a few minutes, a soldier in the making can lose all his hair, and says goodbye to civilian clothes and privacy.
Physical training, will take on the face of torture as young men and women consider what it feels like to stay in the front leaning rest position (a push-up) until they can't imagine their arms lasting one more second.
Yet, if they give up, it is everyone who pays for your failure, so a soldier sucks it up and makes it through and they end up doing twice as much as they ever thought they could do. Most times, they keep going if only not to let their fellow soldiers down. The lessons learned will be much more important in battle.
Every ounce of effort is pulled from each individual, to teach stamina, discipline, and above all team work. This is just the first deposit of the price soldiers pay to serve and defend this great free country of America.
But this is just the beginning, there is much more. From there they learn to march and shoot, and carry the basic of needed equipment on their back and are shaped into soldiers of every specialty and branch of the military. They learn there are no excuses in the military, because the cause is too great.
Americans since the nations beginning have earned their place on the ROLL of HONOR through service and ultimate sacrifice.
When the roll was read by Jim Corzatt, and Earl Waller each conflict and war in the countries history had a list of soldiers that had made the difference in America becoming what it is.
Sometimes the gift of service ends with a bang and a blinding flash, and sometimes its a lifetime of scars and pain both inside and out, too great to talk about. But the pain and discomfort, and ugliness of the battle is made worthwhile every time a soldier sees their families and friends gathering for a picnic, or worshiping in church of their choice, or building a school or a hospital, or picking out a farmstead to raise their families. For they know the land of the free is worth defending, whether they are appreciated by a community or not.
But these heroes in Raritan will not fade away, because Jim Blender and his committee, along with the patriotic community of Raritan chose to remember, and to encourages citizens to visit the Memorial often with their children and grandchildren, to admire its beauty, to enjoy the waving of the POW, American, and Illinois flags, and most importantly to look at the bricks that represent ordinary people putting aside their lives to protect what they hold most dear, this land of the free.
The history of our nation is built on a list of veterans who died in the fight. In Raritan there will always be more than just a memorial service one day a year. There is now a special place for celebration.
To be commended are the efforts of the citizens of the Raritan community who made the Memorial Day celebration of 2010 forever special. Every detail of the monument showed pride of craftsmanship that will provide a setting for lifetimes of yearly celebration of these brave men and women who served America to protect Justice, Freedom, and Democracy.
For generations to come, a beautiful monument dedicated to veterans past and present will shine brightly because an appreciative community recognizes what they did.
Now, On special occasions, three flags, including that star-spangled banner, will be raised "O'er the land of the free and the home of the brave?" to leave no doubt as to this communities appreciation for those who have sacrificed so much.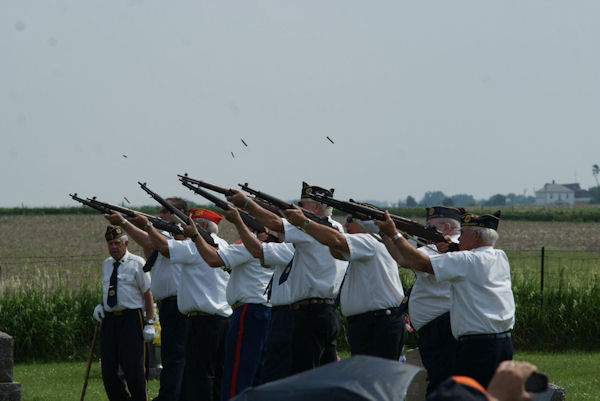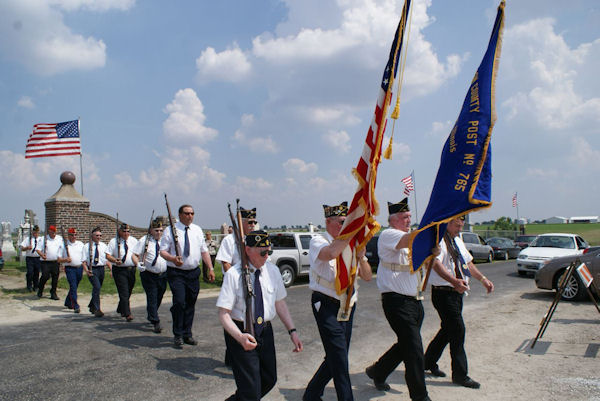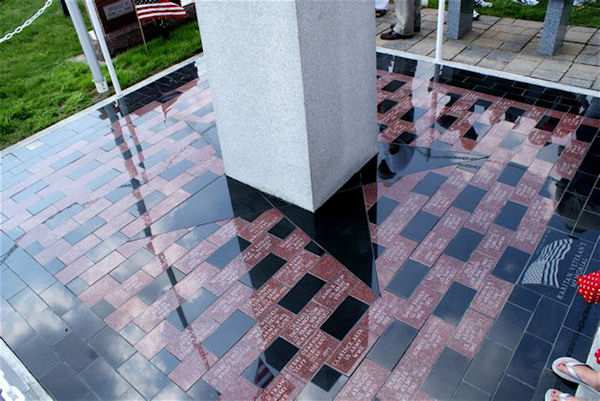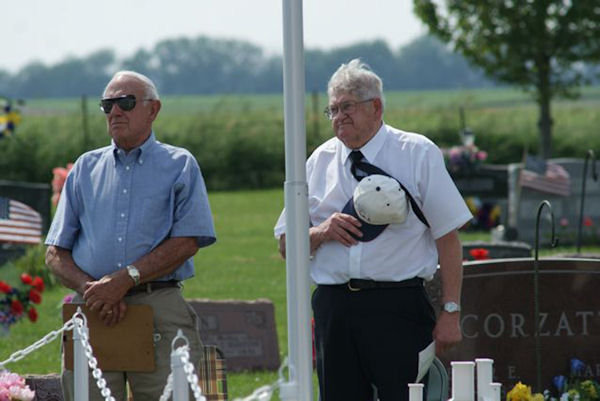 ---